UNIVERSITY REPUTATION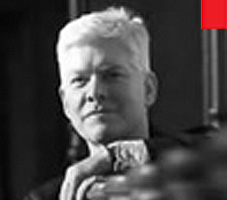 John Haldane
Director of the Centre for Ethics, Philosophy and Public Affairs, University of St. Andrews
Haldane attended Hamilton Park School, John Ogilvie Hall Preparatory School and St. Aloysius' College, Glasgow.
Later, he studied at the Kent Institute of Art and Design in Rochester, Kent, and the Wimbledon School of Art in London for a B.A. in fine art in 1975. He received a B.A. in philosophy from Birkbeck College, of the University of London in 1980; a P.G.C.E. from the London University Institute of Education in 1976, and a Ph.D. in philosophy from the University of London in 1984.
He's a professor of philosophy and director of the Centre for Ethics, Philosophy and Public Affairs at the University of St. Andrews in Scotland. He has taught at several universities in Great Britain and in the United States, and has lectured widely.