UNIVERSITY REPUTATION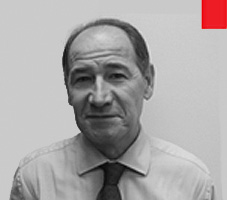 Demetrio Castro
Coordinator of Faculty Evaluation, The National Agency for Quality Assessment and Accreditation of Spain (ANECA)
He received his bachelor degree in Humanities from the Universidad de Sevilla / Universidad Complutense de Madrid and his degree in Information Sciences from the Universidad Complutense de Madrid. He also received his doctorate in History from the same university.
He is the author of over two hundred of academic publications, which include, among others: 11 books (as author, coauthor or editor critical); 53 book chapters, 48 articles, 83 reviews and book reviews, as well as several translations of scientific books.
He was the coordinator of Social Sciences in the Agencia Nacional de Evaluación y Prospectiva (ANEP).
He currently works at the Agencia Nacional de Evaluación de Calidad y Acreditación (ANECA) where he is a member of the committee for evaluation of social and legal sciences for the granting of special mentions of quality in doctoral programs, and the chairman of the committee on social science and legality for the accreditation of university professors.