UNIVERSITY REPUTATION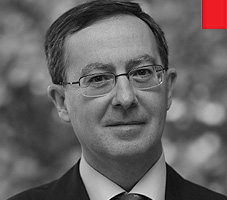 Borja López-Jurado
Vice President of Academic Affairs, University of Navarra
He studied Law at Universidad Complutense de Madrid and the Universidad de Granada. He earned a doctoral degree with the highest honors from the Universidad de Granada in 1989. At the same university, he obtained the position of Professor of Administrative Law in March 1992.

In October 1995, he joined the University of Navarra. He has served as Associate Dean of the School of Law.

His publications include works on the legal system of universities, urban law, economic administrative law and environmental law.

He has completed periods of research at Ruhr Universität de Bochum, Germany, and has been a Visiting Scholar at the Law School of Northwestern University in Chicago.