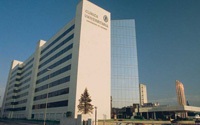 La Sala de Trabajo para investigadores de la CUN estará abierta de 8 a 21 h. de lunes a viernes y se encuentra en la Planta 8ª de la Clínica Universitaria. El acceso es exclusivo para el personal investigador de la clínica.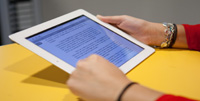 Los empleados de
CUN o CIMA
pueden solicitar un libro a través del catálogo, indicando como
"punto de recogida"
,
CUN o CIMA
(seguido del Departamento donde desean recibirlo). La Biblioteca enviará por correo interno, el libro solicitado, prestado a nombre del solicitante. Cuando haya finalizado su consulta, el libro deberá devolverse por correo interno a la Biblioteca.

Selecting resources on assessment, six-year research periods, accreditation, publication and scientific diffusion.

Guides with a selection of the most interesting resources in each area or discipline.

If you need help using the library or its tools, you can request a session.
En el Cima hay una sala de trabajo en cada una de las cuatro plantas, el acceso a cada una de las salas es libre para el personal del Cima en el caso de que esté desocupada la sala. También pueden reservarlas a través de la Secretaría de cada planta. El horario es el mismo que el horario de apertura del Cima.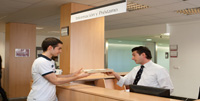 El suministro de documentos (artículos de revista o capítulos de libros) disponibles en nuestra Biblioteca o en otras bibliotecas se solicitará a través del servicio de Préstamo Interbibliotecario.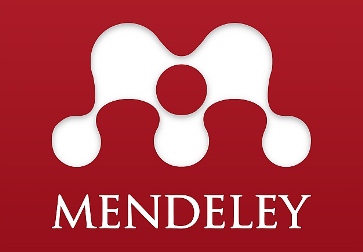 Es un gestor bibliográfico que permite insertar citas o crear bibliografías de forma automática.

Help the research staff and many centers in the day-to-day processes that are required to improve the visibility and impact in research.
Submit your research projects (academic papers, dissertations, etc.) and increase their visibility.