Introduction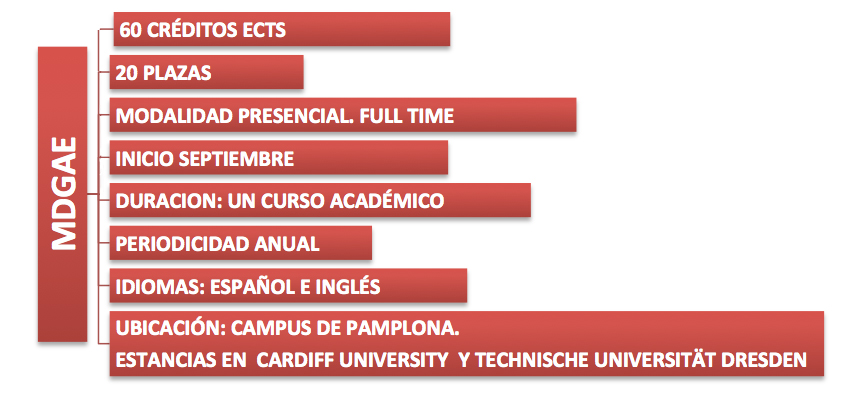 The Master's Degree in Environmental Management and Building Design (MDGAE: Spanish acronym) is an official master's degree comprising 60 ECTS credits; it is intended for architects, construction engineers and graduates in other engineering disciplines. It seeks to train experts in the field of environmental and construction design, focused on environmental certification, energy management (passive and active measures) and materials management, in life-cycle analysis and new construction systems, to allow graduates to deal with advances in a continuously evolving sector.

Practical application: quantifying sustainability

Students in the MDGAE learn to quantify the efficiency of environmental measures adopted in order to reduce the environmental impact of buildings. They work with simulation programs (Design Builder, Passive House Standard, SimaPro, etc.) and monitoring equipment to verify the real-world behavior of buildings (sensors, dataloggers, thermal mass flow meters, blower doors, thermographic cameras).


Internationalization
Professors from the United Kingdom, Austria, Sweden, Switzerland, China and the United States, among other nationalities, teach classes for the MDGAE with the goal of presenting the material for the master's degree from a global perspective. In addition, the MDGAE program allows students to complete a module comprising 6 ECTS credits at foreign universities, namely, Cardiff University and Technische Universität Dresden. This opportunity ensures that MDGAE students acquire the skills they need to pursue their career in an international and multicultural environment.


Cooperation with the world of business
The master's degree program benefits from collaboration with major companies in the sector; this gives students the opportunity to conduct their Master's Thesis Project in a business setting, as well as to create synergies between business and academia.


Links to research
The direct relationship between the master's degree and research projects in the Construction Department of the School of Architecture, as well as synergies with other national and international research groups, makes the MDGAE an educational program that incorporates the latest advances and results in environmental innovation and building technologies.

| | |
| --- | --- |
| | Lourdes Zumaquero Coordinadora MDGAE |
Solicitud de información
General contact:
Tfnos: +34 948 42 56 27
+34 948 42 56 00 masters_etsa@unav.es Ext. 803360