Medical students will test their knowledge with the IFOM exam
Enrolled students begin the test at 9 am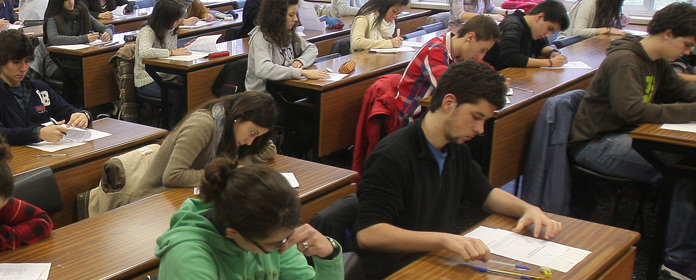 An exam in the University of Navarra

FOTO: Manuel Castells
The School of Medicine at the University of Navarra will offer on September 17th the International Foundations of Medicine (IFOM), an examination of basic science organized by the National Board of Medical Examiners (NBME).
With 46 students enrolled in the trial, this test can assess the knowledge of students and predict what their score would be on the United States Medical Licensing Examination (USMLE) step 1.
IFOM also evaluates the level of education at the Medical School compared to US universities.
Noticias u Opiniones relacionadas is temporarily unavailable.