Become a MELE student and Spanish teacher for a day!
Your professional career is based on making decisions, and one of them will be to choose a Master's program that best helps you learn and grow.
To help this decision-making process, we're offering to let you come and be a part of the Master's in Spanish Second Language Teaching for a day (job shadowing). That day, you'll become a student and attend one of the MELE classes. You'll also be able to observe and participate in an ELE (Español como Lengua Extranjera - Spanish as a Second Language) class taught by a MELE student and one taught by an experienced professor. It is an excellent opportunity to learn first hand about our program through its professors and students.
If you're thinking about taking a leap in your career, this is your moment. Become a part of our community.
Request job shadowing: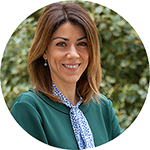 Ares Miquel
amiquel@unav.es
Tel.: +34 948 425 600 | Ext. 802036