Titulo_Explora_VisitaCampus Duplicate 1
How can I choose the accommodation that best suits my needs? Here are some tips:
Foto_Alojamiento_ColegioMayor_Recomendacion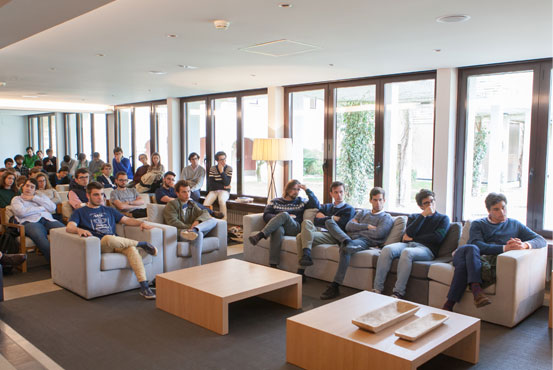 Choosing appropriate housing is just as important as choosing your degree program.
Alojamiento_TextoRecomendaciones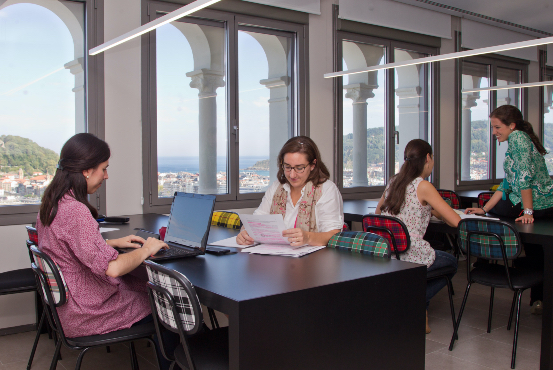 It is advisable to visit the accommodatin in advance, apply and do an interview (if required) before your received the result of the application for admission to the University.
Foto_ColegioMayor_SanSebastian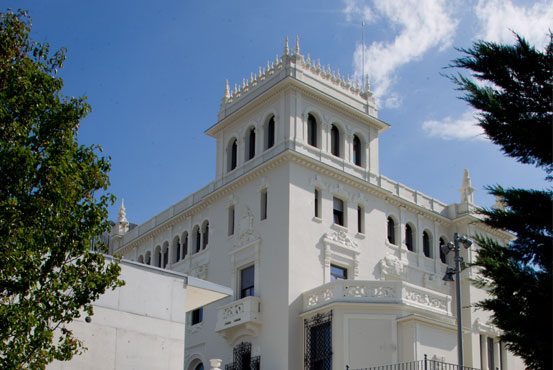 The choice of a Residence Hall or a supervised flat is highly recommended for first-year students.
Foto_ColegioMayor_Pamplona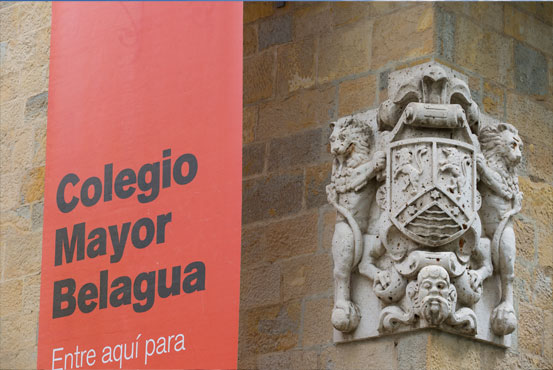 It is advisable to apply for admission in several centers, because the places in some of them are limited and the demand is very high.
University halls of residence
Seek to provide students with a stimulating environment that helps them grow and mature
The University halls of residence are university centers that, integrated into the University, provide residence for students and promote cultural, professional and human training for residents, projecting their activity at the service of the university community and society.
They offer a university environment that encourages intense study, in an atmosphere that is both professional and of fellowship, with individual attention to students and their specific needs.
They organize cultural, social and sports activities that contribute to the integral formation of the student and are open to everyone, also to those who do not reside in them. The life of the University hall of residence enriches students from all courses, postgraduate and from very diverse backgrounds.
Titulo_ListadoCMFemeninos
Colegios mayores y pisos tutelados femeninos
Titulo_ListadoCMMasculinos
University hall of residence and male tutored flats
AyA_Alojamiento_OtrosAlojamientos
Other accommodation
External residences and other accommodation options such as shared flats are external to the University and are governed by its own regulations.
OtrosAlojamientos_Pamplona
San Sebastian Campus
Compañía de María
C/Lizarra-Estella, 2
943 464 795
cmariass.residencia@sanbartolomess.com
Go to the website
Misioneras del Sagrado Corazón de Jesús y de María
Paseo de la Fe, 34. 20007 San Sebastián
943 456 072
msc.el@planalfa.es
Go to the website
El Carmelo
Ilumbe, 8. 20011 San Sebastián
943 456 600
carmeloresi@yahoo.es
Go to the website
Esclavas del Sagrado Corazón
Avda. General Zumalacárregui, 11. 20008 San Sebastián
943 210 800
rudonosti@gmail.com
Go to the website
Ángeles Custodios
Intxaurrondo, 12. 20013 San Sebastián
943 29 01 82
residencia@residenciaangelescustodios.com
Go to the website
Residencia Oria
Paseo de Ayete, 25 20009 San Sebastián
oriacet@hotmail.com
Go to the website
Residencia Villa Alaidi E.A.H
Paseo de Heriz, 95 20008 San Sebastián
943 210 866/943 210 761
villaalaidieam@hotmail.com
Go to the website
Residencia Olarain
943 00 33 00
tutoria@olarain.com
Go to the website
Residencia La Salle
Mad. Jauregiberri Ibilbidea, 2, 20014 Donostia
943 454400
donostiaegoitza@lasalle.es
Go to the website
Residencia Universitaria RESA
Paseo de Berio, 9 20018 San Sebastián
943 563 000
residentes.maq@resa.es
Go to the website
Livensa Living Student Residence
C/ Portuetxe 35. 20018 San Sebastián
627 298 552
sansebastian@livensaliving.com
Go to the website