Pre-College Spanish Language Program
July 1st to 20th, 2019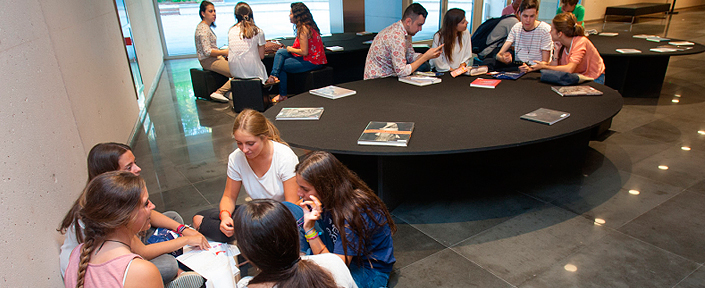 Welcome to your future in Spanish!
The Pre-College Program is designed for incoming juniors and seniors interested in the intellectual challenge and rigorous pace of a true undergraduate experience. Participants will enjoy three weeks of cultural and language immersion in Spain, each week in a different campus of the Universidad de Navarra: Madrid, Pamplona and San Sebastián.
During the first week, students will attend classes at the university's main campus in Pamplona, where the San Fermín celebrations will commence on Saturday. Classes will continue the second week in San Sebastián, at our Engineering School – TECNUN campus. The last week of the program will take place in our new campus in Madrid, the country's capital.
Every student that completes the program will receive official credit by the Universidad de Navarra, transferable to home institutions. ILCE programs are taught by outstanding local professors from the Universidad de Navarra and by distinguished invited professors from other universities such as Columbia University, University of Miami, and Rutgers University.
The official arrival date at Madrid is June 30th.