Journals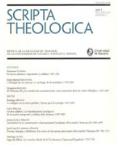 Scripta Theologica is the University of Navarra's theological journal published by the School of Theology. Since it began in 1969, Scripta Theologica has made a significant contribution to the development of theology through the writings of its many contributors. Its presence at the university has always facilitated interdisciplinary dialogue with the major areas of human knowledge. Scripta Theologica publishes research studies, notes on current affairs in the Church and society, bibliographic bulletins, and book reviews. Scripta Theologica is published three times a year (in April, August and December).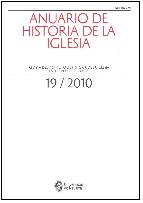 The Anuario is the journal of the Institute of Church History of the School of Theology at the University of Navarra. It was first published in 1992. It is published in one yearly volume of some 600 pages. The Anuario is divided into sections: Studies, Historiography and Bibliography, Conversations, Features and Reviews.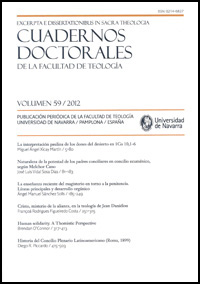 The School of Theology publishes the series "Cuadernos doctorales. Excerpta e dissertationibus in Sacra Theologia," which compiles extracts from the doctoral dissertations prepared by its students. It was first published in 1979.