Interdisciplinary approach
25% of the content of the undergraduate and master's degrees is shared by students from different programs.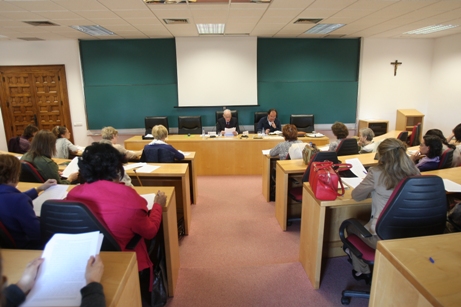 Figures
degrees in Philosophy, Humanities, History, Spanish Philology, Education, Early Childhood Education, Primary Teaching; as well as double degrees, master's degrees and doctoral degrees.

Focus on research
The development of a culture of bottom-up interdisciplinary research makes it possible to promote highly inspirational, interdisciplinary research projects.
Figures
the minimum number of research projects carried out at the School every year.
the average number of doctoral dissertations defended every year.

International Outlook
First-rate projects and research promote contact between the professors and students at our School and a number of different countries around the world.
Figures
the number of partnership agreements the School has with more than 40 universities all over the world.
of our students are international in origin.
Contact with students
Personal academic mentoring ensures that we are able provide this attention and channel the opportunities generated by the defining features of the School and each group: research groups, international internships and exchange programs.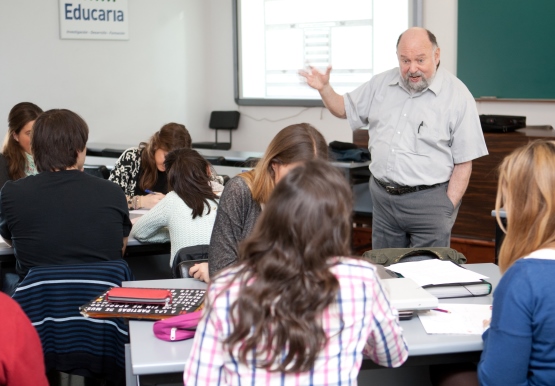 Figures
to 1: the student-teacher ratio, which enables us to be involved in the individual development of each person. Personalized attention, in addition to good mentoring, is the key to student development.

Practical guidance
In degree programs with an applied approach, students undertake national and international internship programs to enrich their training.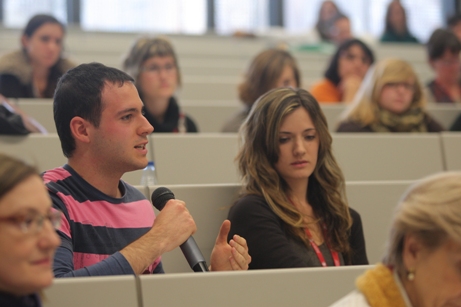 Figures
of students on the Degree in Humanities undertook professional internships.