About the School
C/ Irunlarrea 31008 Pamplona

Open to public: 08:30-14:00 and 15:30-17:30 Telephone: +34 948 42 56 47 Email: farmacia@unav.es
About us
Biomedical Education
Our students receive a practical education in laboratory practice starting in their First Year, in addition to receiving complete training in skills and competences through subjects and facilities specifically designed for their professional development.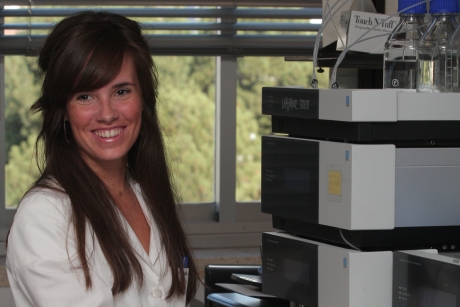 Figures
alumni throughout the world who have passed through our classrooms.
In their own words
"Pharmacists are highly qualified to conduct biomedical research. Every day there are more advances in medicine at the molecular level, and there are increasing demands for research that connects basic discoveries with clinical advances."
Rubén Pío Osés, Degree in Pharmacy from the University of Navarra, 1994.

Tailoring study programs
We offer students up to 6 different pathways to tailor their studies to the professional goal they wish to pursue.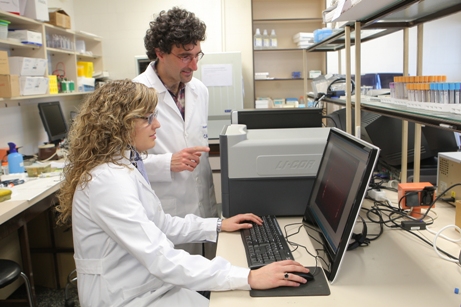 Figures
years dedicated to the student body.
In their own words
"I did summer internships at Cinfa Laboratories during the Third and Fourth Years of the undergraduate program. Thanks to these internships, I was able to learn about the work a pharmacist does in the industry and to decide where I was going to steer my professional future."
Leire Irurzun, Degree in Pharmacy, 2004-2005.


Educational innovation
The School offers the Double Degree in Pharmacy & Human Nutrition and Dietetics, two international diplomas and one Diploma in Sports Nutrition.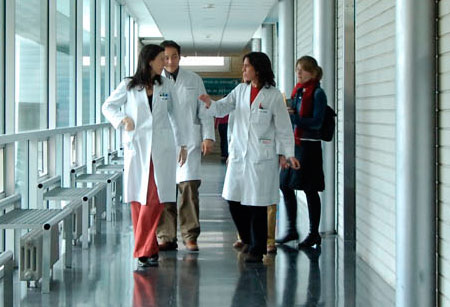 Figures
educational programs, including undergraduate degrees, double degrees, diplomas, master's degrees and specialist programs.
In their own words
"Studying Human Nutrition and Dietetics opens a huge range of possibilities for you when it comes time to look for a job, since it touches on many very different areas; this allows you to choose from a very wide range of employment opportunities, from preparing diets for athletes to the business world."
Alberto Chimeno Sánchez, Human Nutrition and Dietetics, 2002-2005.

.

Interdisciplinary approach
Because it is part of the biomedical campus, the School of Pharmacy and Nutrition offers its students a unique interdisciplinary education. The campus contains four Schools and several top-level centers, such as the Clínica Universidad de Navarra, the Center for Applied Medical Research (CIMA) and the Center for Research in Applied Pharmacobiology (CIFA).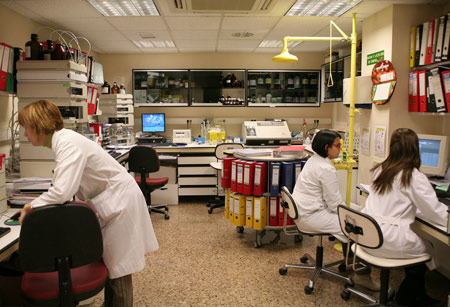 Figures
the year in which the school formed its Quality Assurance Committee