Entradas con etiqueta

east china sea

.
June 15, 2021
WORKING PAPER / Jon Paris Oses, Jokin de Carlos Sola and Túlio Dias de Assis
ABSTRACT
South Korea finds itself in the middle of the geopolitical ambitions of regional giants, while at the same time addressing their own conflictive relation with their northern counterpart. Because of that, a global and also a peninsular overview of their characteristics from an international relations perspective has been analyzed, with the objective in mind of identifying the main dynamics and driving factors that strategically influence South Korea in the present times with an eye into the future. Pursuing that analysis, a global perspective and an inter-Korean perspective were suitable to better address the main issues, with special attention to the influence of the two big powers in relation with Seoul, the US and China, as well as the constant uncertainty North Korea generates in the relations between both Koreas. Findings regarding key aspects such as the US military presence in South Korean soil, or the possibility of a Korean reunification suggest the primacy of continuity and controlled stability for the next ten years, as the stakes are too high for the actors involved to take high-risk high-benefit decisions. The main conclusions follow the same direction, with stagnation as present condition South Korea will have to find its way, always with the inter-Korean relations in mind, if it wants to survive and develop its own path under the shadow of two giants.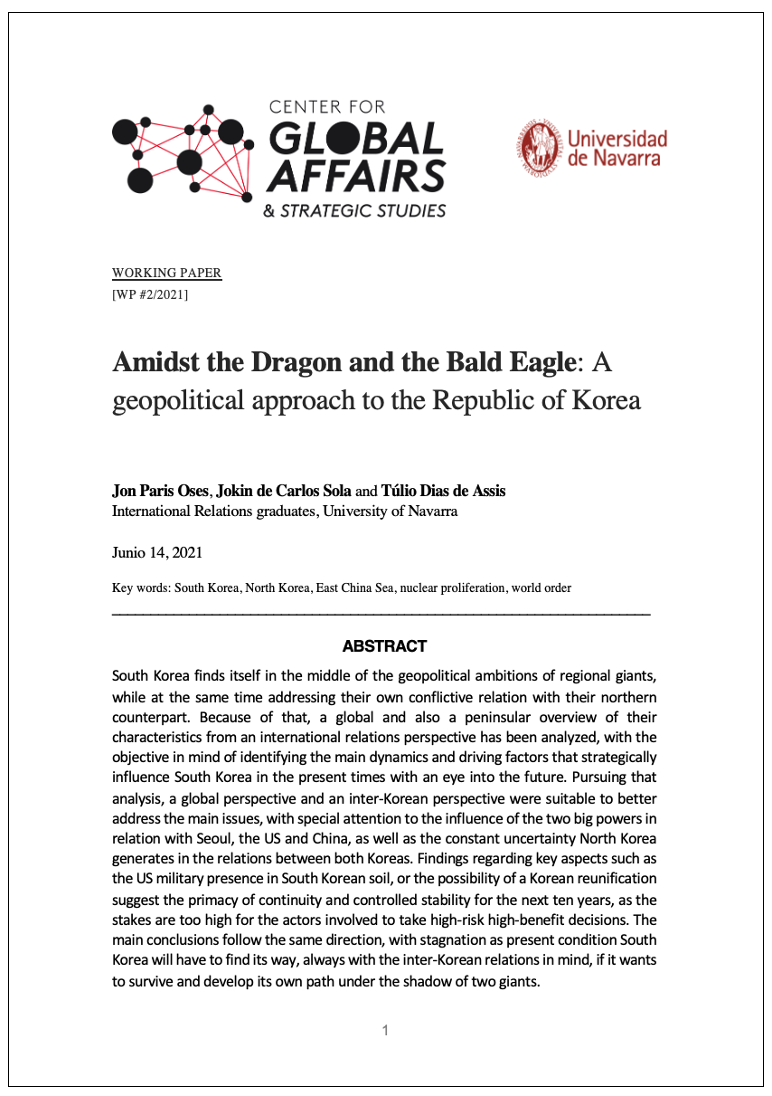 [Download the document]