Desarrollo de la creatividad en el aprendizaje integrado de contenido y lenguas
Ponentes invitados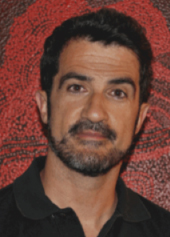 Enrique Lafuente Millán: Adapting CLIL and EFL principles to the Primary Arts and Crafts classroom.
ENRIQUE LAFUENTE MILLÁN (PhD) is a senior lecturer at the Faculty of Education of Zaragoza and has been teaching in the area of ESL methodology for over 15 years. His areas of teaching also include CLIL, English Phonetics and Second Language Acquisition.
His research has focused in Applied Linguistics, publishing several articles in national and international journals. He has been a visiting scholar at the University of Michigan (USA) and Deakin University (Melbourne, Vic), and has worked as a lecturer at the School of Languages and Linguistics of the University of Melbourne.
Enrique Lafuente has read a number of courses and lectures in the area of CLIL and he is the director of the Posgrado de Experto Universitario en CLIL e Innovación en el aula de Inglés de Ed. Primaria (Universidad de Zaragoza). He has also coauthored a collection of textbooks and teacher guides for the integrated teaching of Arts and English in Primary Education entitled Communicative Arts and Crafts (Ed. Plastica Sapiens).
Diana Lindsay: CLIL through stories: Using stories with young learners to develop subject knowledge and communicative and creative competences.
DIANA LINDSAY is a teacher, teacher trainer and materials writer based in the San Sebastian. She has also lived and worked in Africa, the U.K., Italy, China and Qatar. In the Basque Country, she has worked for thirty years in teacher education, and curriculum and materials' design; with the British Council, the Basque Government, the University of the Basque Country, the Federation of Ikastolas, the University of Deusto and Kristau Eskola. She is co-author of a number of project-based and CLIL school materials. Current interests include English-medium subject instruction from Primary to Higher Education, and professional standards for teachers.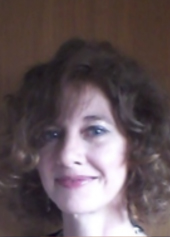 Melinda Dooly: If you can think it, you can do it: Motivating creative minds through CLIL & technology.
Melinda Dooly is Senior Lecturer (Serra Húnter Fellow) at the Department of Language, Literature and Social Sciences Education, Faculty of Education, Universitat Autònoma de Barcelona. She is the lead researcher of the publically funded Research Centre for Plurilingual Teaching & Interaction (http://grupsderecerca.uab.cat/greip/en). She has been lead researcher on several nationally and internationally funded research projects and has participated as team member of over 20 other projects. Dr. Dooly has published widely in journals, books and chapters on multilingual education, technology and teaching practices. She was honorary lecturer at the Institute of Education, University College London in 2016.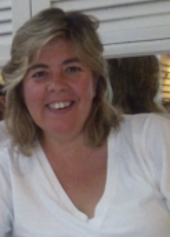 Vicky Gil: Designing creative CLIL projects.
Vicky Gil was born in the USA where she obtained her BA from Rutgers University. She also holds a degree in English Philology from the University of Zaragoza with a Diploma in Advanced Studies (DEA).
She has been an EFL and CLIL teacher for over 25 years ranging from Pre-school to Post-Secondary and is currently a pre-service and in-service teacher trainer and professor, both freelance and at the University of Zaragoza. She has organized and led professional development workshops and English Language Immersions throughout Spain. Her areas of interest are CLIL, Differentiated Instruction, Cooperative Learning, Whole Brain Teaching and Project Based Language Learning.
Vicky Gil has published research on Bilingualism in American Literature and Film and has coauthored Super Me and Teddy's Train, TEFL textbooks for Young Learners from Pre-school to Year 2 Primary, published by Oxford University Press. More recently, she has co-authored a collection of CLIL textbooks and teacher guides for the integrated teaching of Arts and English at Pre-school and Primary level entitled Communicative Arts and Crafts published by Editorial Sapiens.