► AVAILABLE NOW: Digital News Report 2019
Despite recent efforts by the media and technological companies to generate better public credibility, Spanish netizens' confidence in the news continues to fall. Only 43% of users routinely rely on information they receive, compared to 32% of whom are skeptical. The political and social tension from the past three years have contributed to the institutional discredit of the media in Spain; whose credibility collapsed eight points since 2017, from 51% to the current 43%. This is one of the main conclusions of the Spanish Digital News Report 2019 prepared by the Faculty of Communication of the University of Navarra. It was based on more than 2,000 conducted interviews with Spanish internet users during the months of January and February 2019. The study is part of the largest global media consumption research coordinated by the University of Oxford in 38 countries.
► NEWS
@digitalunav takes part in the biggest european research project to date on digital and data journalism
A network in which @digitalunav takes part has won a €3.9 million Horizon 2020 grant to coordinate 'JOLT: Harnessing Digital and Data Technologies for Journalism'. JOLT is a European Training Network funded by the European Commission's Marie Skłodowska-Curie Actions to provide structured training and excellent supervision to a cluster of PhDs.
JOLT will hire 15 PhD researchers to develop new theoretical insights, technical advancements, and best-practice guidelines for digital and data journalism.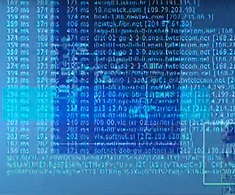 A team of researchers at @digitalunav, in partnership with Centro Nacional de Supercomputación de Barcelona, are currently working on the RRSSalud project. This research analyses the topology and dynamics of Health fake news spreading on Social Media in Spain in order to acknowledge and understand the reasons and mechanisms of the spread of these contents through the web.
Seminar on Data Market, Data Management. Communication ethics approach to the study of DTC
In a seminar held at the School of Communication, Beatriz Nieto-Fernández, PhD candidate at Universidad of South Florida, explained that as the market for direct-to-consumer (DTC) genetic testing in the United States continues to grow, so do the likely issues of institutional power over knowledge, and the possible ethical responsibilities these organizations have towards their customers in the areas of information access, accuracy, and privacy. Companies such as 23andMe provide customers with varied information about their ancestry, racial composition, and health patterns, but more than that, they position themselves as powerful entities handling large amounts of genetic data and capitalizing on the social quest for identity through medicalization.
This research provides a communication ethics approach to the study of DTC genetic testing organizations and their corporate websites. Building on Meisenbach's (2006) framework for ensuring ethical discourse within organizations and stakeholders, this study analyzes 23andMe's Terms of Service online document, bearing in mind existing contexts of power and politics, such as a system of biocapitalism and medicalization (Mumby, 2011). Through textual analysis of said document, this study encounters several gaps in communication ethics between the organization and its identified main stakeholder, the 23andMe customer. Mainly, 23andMe fails to establish a common language with their customers, to provide information and suggestions for further care, and to guarantee full participant consent. Additionally, this study theorizes organizational communication ethics as a guiding force for understanding the varied discourses used by direct-to-consumer genetic testing technologies, contributing to the study of communication ethics and suggesting new steps for ensuring organizational accountability and customer privacy.
Meet our visiting researchers in the forthcoming academic year, as well as those of the past year:
Free download of our last reports and books:
Agenda
Seminar
Beatriz Nieto-Fernández, Department Organizational Communication, Universidad de South Florida
Data Market, Data Management. Communication ethics approach to the study of DTC
Workshop
The Rhetoric of Complexity: Portraying Data Visualizations
FDTW-IFLUP/Digital UNAV/GEP UNAV
Digital unav-Center for Internet Studies and Digital Life
School of Communication
University of Navarra
31009 Pamplona
Spain

Phone: (+34) 948 42 56 17
Twitter: @digitalunav
Email: digitalunav@unav.es
Meet the staff of the Digital unav-Center for Internet Studies and Digital Life: