Admission
The admissions process is open throughout the year (from October 2017 until the start of the 2018-19 academic year) although admission to the Master's course depends on available places.
It is recommended that non European candidates apply before January to streamline their visa applications.

Solicitud de admisión
In order to formalize the admission application, the candidate must follow the steps given below:
When the admission application is complete (form + documentation + payment + access questionnaire), the Master's Degree Board will evaluate the candidate's profile. Once their application has been evaluated, the admissions decision will be sent to the candidate. This decision can also be consulted on the Candidate's Portal.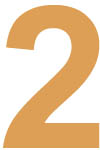 Pre-enrolment or reserving a place
If the candidate is admitted, they should reserve a place on the master's degree (pre-enrolment) by paying a deposit of €1,000, this amount will be deducted from the total cost of the course fees. This reservation is made during the month following reception of the admissions letter and cannot be refunded.
The place reservation payment can be made by following the instructions on the Candidate's Portal.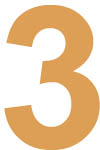 Tuition fees
The tuition fees for the 2018-19 academic year are 15,000 Euro plus €95 as a handling fee.
The successful candidate can pay their tuition fees through the Candidate's Portal or in person at the University of Navarra General Offices (Central Building, Pamplona Campus).
(*) Not including the IESE programs and the Executive Master's degree on Fashion Company Management.
In this respect, students with special educational needs due to disability will be helped through the admission's process by an academic adviser who will assess the need for any possible adaptation to the curriculum, pathways or alternative studies.