Scholarships and financial aid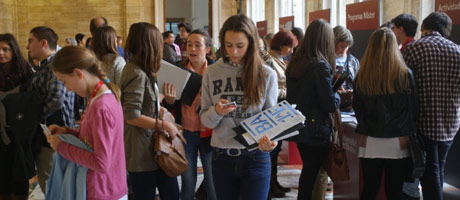 The Admissions´ Office offers all students information and advice concerning scholarships and financial aid, along with other ways of financing their university studies. The University of Navarra offers this service to ensure that financial reasons do not prevent anyone with the capacity to pursue a university education from completing an undergraduate or graduate degree.
Students at the University of Navarra may take advantage of government scholarships, as well as those offered by the University itself.
100% employment rate within the first six months after completing the program

Chosen as the best master's degree program in Spain for this field for twelve consecutive years, according to "El Mundo" newspaper.

more than 25 graduating classes vouch for this graduate program