Inglés
According to the linguist David Crystal, "A language achieves a truly global status only when it develops a special role that is recognized in every country". He affirms that the notion of "special role" is critical because not only is it the first language in countries like the U.S.A., Canada, Britain, Ireland, Australia, New Zealand, South Africa etc. but it is also the official language in over seventy countries like India, Nigeria or Singapore: a primary means of communication in government, law, broadcasting, business, the press and educational system. Thus, as Crystal asserts, "over a hundred countries recognize English as the chief foreign language being taught in their educational systems".
"Riding the crest of globalization and technology, English dominates the world as no language ever has, and some linguists are now saying it may never be dethroned as the king of languages". Across cultures, English is the Word. By Seth Mydans.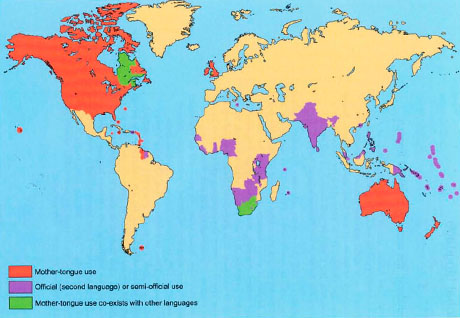 Exámenes Oficiales

Cada examen requiere una preparación específica. Tener un nivel avanzado de inglés no supone que puedas aprobar cualquier examen sin prepararte antes para ello.

Determina bien el momento en el que te presentarás al examen y qué certificado te interesa obtener. Algunos exámenes oficiales caducan por lo que deberás tenerlo en cuenta a la hora de elegir el momento de examinarte.

Algunos intercambios y postgrados exigen certificados oficiales de idiomas. Infórmate bien de qué certificado necesitarás si estás interesado en algún curso/postgrado/intercambio concreto.