Mission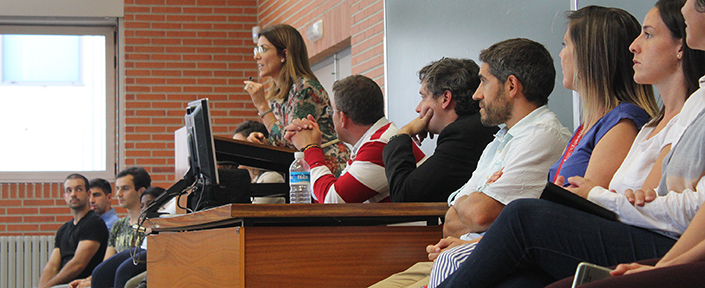 ILCE's mission as an international research center at Universidad de Navarra focuses on fostering innovative best practices for the teaching, assessment, and learning of Spanish as a second language.

ILCE studies, analyzes, develops, and promotes sound classroom pedagogies, coherent assessment tools, and expert curricular innovation related to Spanish Language and Culture courses.

ILCE supports innovation through focused research on Spanish teaching and learning by international research teams constituted by academics (faculty and graduate students) and community experts who aim to inform both the public and private sectors. These international teams also provide possibilities for scholars, graduate, and undergraduate students to develop their expertise and open up career opportunities.

ILCE strives to promote the common good, foster mutual understanding, collaboration, and empathy in multilingual communities around the world through the teaching and learning of Spanish.