Online Courses for Spanish Teachers & Graduates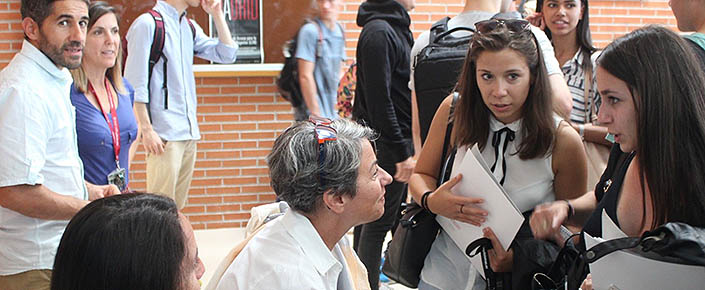 Take courses online to continue with your professional development as a Spanish teacher, or complete the Online Certificate at ILCE Universidad de Navarra: a 12 credit graduate program that addresses the needs of pre-service and in-service Spanish teachers.
This certificate allows students continue their professional development in the field of Spanish Second Language Teaching and Learning at their own pace. The online certificate offers flexible course work.
Courses focus on promoting reflective and thoughtful teaching, improving language teaching methodologies to promote dynamic classroom practices, understanding assessment tools and their applicability, appreciating the benefits and limitations of the latest uses of technology in the classroom, while improving Spanish language proficiency of instructors.
Course work may be counted toward the certification of professional licensure in different states.
More information about the courses soon.