ILCE Certificate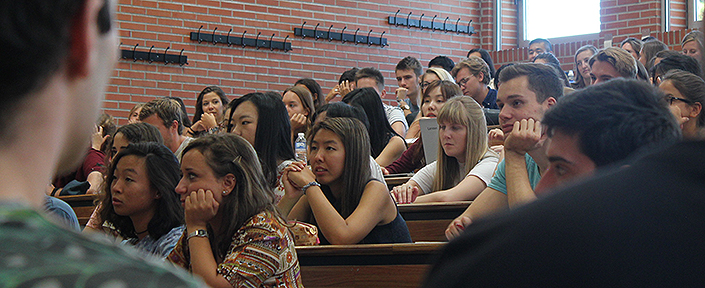 ILCE Language Certification Examen is taken to document and verify your oral and written communicative abilities in Spanish.
BENEFITS OF HAVING A SPANISH LANGUAGE CERTIFICATE:
To fulfill the University of Navarra

requirement of Spanish Level B2 (C1 in some graduate programs)

.

A Spanish language certificate makes you a promising job candidate in a competitive, global economy.

Greater chances to earn grant and scholarship awards.

A Spanish language certificate is an honorable accomplishment that would stand out on Graduate School applications.

Personal satisfaction and development.
The test is offered in three different levels (B1-B2-C1) and following the Common European Framework of Reference for Languages.
►Exam structure and duration
This test consists of different oral and written evidence:
Grammar and vocabulary test (50 questions)

Reading comprehension test.

Listening exercises

Writing an argumentative essay general (there are two options)
The duration of the exam is two hours in total, and it is not permited to use dictionary.
APT is considered the student to achieve a minimum of 70% in all tests.
►Fee
97 euros. This amount represents the final price for your exam
►Registration
Sign up for your Spanish Profiency Asessment here.
Contact: Edificio Central - Universidad de Navarra 31009 Pamplona Spain +34 948 425600 (ext. 80 23 61) ilce@unav.es