Mission, vision and values
The Institute for Culture and Society seeks to contribute to society's cultural and ethical progress and to advance knowledge on issues that are particularly important for human development through innovative academic research projects in the humanities and social sciences, as well as to offer personal and professional opportunities to researchers around the world.
The ICS aims to establish itself as a leading international research center with innovative proposals that contribute to a more humane society. We pay close attention to the following aspects of our work:
People: To create a work environment in which all personnel can pursue personal and professional excellence

Human-oriented research: To connect findings from individual disciplines in order to give coherent and cohesive responses to the questions of human interest that drive research

Reflective societies: To engage society in knowledge generation and share our research results with it
The Institute for Culture and Society's four pillars include the following: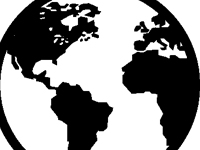 An international outlook helps bring people who come from different academic cultures together. This plurality of approaches increases the universal validity of answers given to contemporary problems.
During the 2019-2020 academic year, the team is made up of 75 persons of 17 different nationalities. Among ICS researchers, many have been trained in world-class institutions.
In addition to attracting talent from other nations, the ICS aspires to participate in major international academic networks. To do this, its researchers regularly attend academic meetings organized by other centers, thanks to which they are more aware of trends and the latest research findings in their field. They are also able to promote synergies with other specialists and with academic networks and centers focused on the humanities.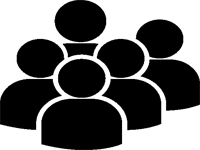 Given the complexity of the issues addressed at the ICS, a dialogue between different kinds of knowledge is required for its advancement. This interdisciplinary occurs in the following ways:
In working teams: ICS projects include academics from very different fields, including philosophers, economists, linguists, sociologists, journalists and even biologists, physicists, theologians and doctors.
Researchers: Many ICS researchers have degrees in different fields of knowledge. Some even have training in diverse fields such as biomedical sciences and humanities.

At institutional events: In order to include specialists from diverse fields of knowledge, ICS events and activities are meant to be open people from the entire university community (e.g., seminars, transversal research groups, conferences, etc.)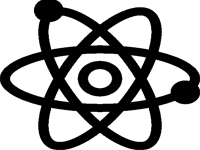 Given that the ICS focuses on research, the quality of our academic output is critical. This is ensured by both quantitative and qualitative evaluations that are both systematic and continuous: projects report their research activity annually (publications, events, participation in academic meetings, etc.) and then are evaluated every three years to measure their trajectory and ability to achieve ICS objectives.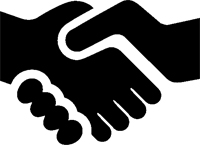 The ICS intends for its research results to be useful in improving society and people's lives. This value impacts how the ICS participates in the discussions taking place in the public sphere.
Communication efforts in the form of news, articles, web, video, social networking, media presence, teaching materials, reports, consulting, etc. are the vehicle by which Institute research moves from the university setting to citizens, thus inspiring them to make better choices in their lives and in the public sphere.


Other values that inspire ICS work:
Service: Inspired by the University of Navarra's founder, St. Josemaría Escrivá, the ICS believes that the University and all its initiatives should aspire to contribute both materially and morally to the improvement of society.

Respect: Manifested in openness to dialogue and amicable relationships, the ICS fosters respect for all people. In the same vein, the ICS seeks to administer available resources with responsibility and common sense.

A strong work culture: Both researchers' work and that of other professionals dignifies people and allows them to grow in a variety of ways.

Christian Thought: ICS research is inspired by the major tenets of Christian humanism.

Freedom: Freedom and a critical faculty are necessary for the advancement of knowledge. This is only possible in a pluralistic environment that is open to people regardless of their ideological stance, religion, origin, gender, etc.

Innovation: The ICS seeks to generate new ideas, proposals, approaches, and solutions.

Teamwork: Sharing approaches and pooling efforts multiplies individual energy and results in higher quality research.