Global Finance and the Moving Image- International Workshop

Financial firms are pillars of North Atlantic capitalism. They are its elite sector, headed by powerful and charismatic people, whose brainpower, competitive spirit, and fortunes have triggered the awe and envy of the public. The 2007-2008 economic crisis, however, and the revelations about the financial industry's shadow banking, conflicts of interest, risk-taking, and violation of fiduciary ethics have also triggered strong resentment and a wave of questioning of the industry's modus operandi and its protagonists' mindsets.
The popular audiovisual media has contributed to and capitalized on this change in perception and has produced a variety of investigative and narrative materials that explore the operations of the industry and their social and political impact. It has created a rich archive of feature and documentary films, television investigative journalism, and innovative digital material addressing the industry's business practices, corporate ethos, organizational structures, political influence, professional glam, individual attitudes, and strategies of fraud.
This workshop aims to be an interdisciplinary collective reflection on the value, the relevance and the social impact of this audiovisual archive. It brings together scholars from the fields of cultural and audiovisual studies, economic history, financial studies, business ethics, and political economy to discuss the representation of financial services and finance capitalism in popular narrative and documentary audiovisual culture. The purpose of this dialogue is to reflect on topics such as:
The historical and anthropological value of this archive

Its critical potential and impact on the financial industry and policy makers

Drama, populism, and the ethics of representing the financial sector

Audiovisual stereotyping and mythologizing of the financial industry

The narrative and spectacular aspects of financial transactions

The tension between the archive and promotional audiovisual representations of the financial industry

The role played by emotions, affect and their management in the operations of the financial sector and film and television materials

Abstraction and the financialization of audiovisual culture

Lobbying, sponsorship, and the interest of financial firms in film and television production

National and regional diversity of the archive
Esta actividad cuenta con la colaboración de: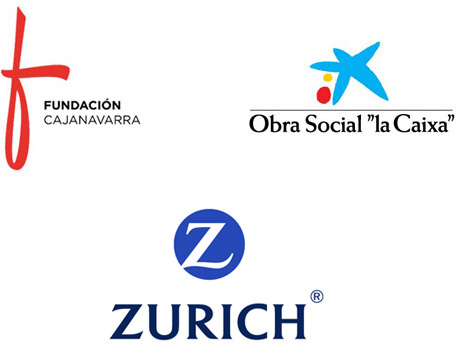 Contact: 'Emotional Culture and Identity' Project Institute for Culture and Society Phone: +34 948 425 600 ext. 805615 ics@unav.es