II ICS Lecture on Humanities and Social Sciences
The ICS Lectures are a series of annual conferences organized by the Institute for Culture and Society (ICS). Given by internationally renowned researchers, the Lectures aim to present topics that ICS research touches on to a University-wide audience.
The II ICS Lecture on Humanities and Social Sciences will take place on March 13, 2015 at 11:00 in the Aula Magna at the University of Navarra's Central Building. Professor Ernest Sosa of Rutgers University will deliver the keynote address, entitled "Knowledge in Action."
About the speaker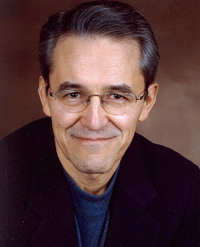 Ernest Sosa holds an undergraduate degree from the University of Miami and obtained his doctorate from the University of Pittsburgh. In 1964, he began his career at Brown University, where he undertook teaching and research until 2007. Currently, he is Professor of Philosophy at Rutgers University (USA).
He has also taught at the following universities: Western Ontario, Harvard, Mexico, Miami, Michigan, Salamanca and Texas. He has been a visiting researcher at the University of Oxford and the Australian National University.
Professor Sosa, one of today's leading epistemologists, is also a renowned researcher on metaphysics, modern philosophy and the philosophy of the mind. He has been president of the American Philosophical Association and a member of the American Academy of Arts & Sciences.
He is also editor of philosophical journals Nous and Philosophy and Phenomenological Research. In 2005, he delivered the prestigious 'John Locke Lectures' at the University of Oxford (England).