El test Rosa de Bengala: eficaz para el diagnóstico de Brucelosis humana
Según los investigadores, en algunos países de África del Este la brucelosis humana está sobrediagnosticada debido a la baja especificidad del test utilizado: el test de aglutinación (FBAT)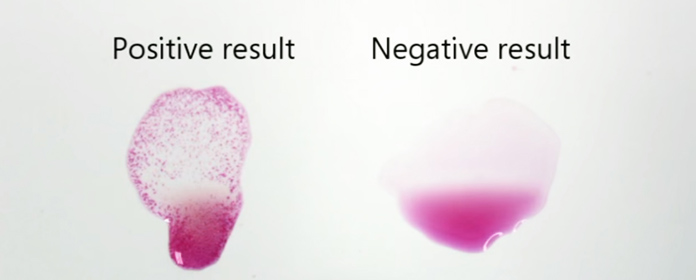 En el diagnóstico de la brucelosis humana se utiliza pruebas serológicas como el test Rosa de Bengala (RBT) y el test de aglutinación sérica (SAT) de Coombs. Sin embargo, en países de África del Este como Kenia, donde se diagnostican muchos casos de brucelosis humana se utiliza el test de aglutinación con el antígeno febril de Brucella (FBAT), del cual se desconoce su precisión y fiabilidad.
Los doctores Raquel Conde, Ramón Díaz e Ignacio Moriyón propusieron una colaboración con el Dr. E. M. Fèvre (International Livestock Research Institute, Nairobi, Kenya; Institute of Infection and Global Health, University of Liverpool, Liverpool, United Kingdom) para realizar un estudio comparativo entre el test utilizado en Kenia y los otros tests ampliamente conocidos (RBT y SAT).
El trabajo realizado en Kenia y en la Universidad demostró que el test FBAT produce un elevado número de falsos positivos, elevando el número de casos de brucelosis humana diagnosticada. Además, el hecho de diagnosticar falsos positivos conlleva un uso innecesario de antibióticos a pacientes que no están enfermos con el consiguiente gasto económico que implica a la sociedad.
Por ello, los investigadores proponen que el test FBAT sea sustituido en los hospitales por el RBT u otro ensayo fiable.
Este trabajo ha dado como resultado la siguiente publicación: "Poor performance of the rapid test for human brucellosis in health facilities in Kenya William" en la revista PLoS Neglected Tropical Diseases.