Professional Prospects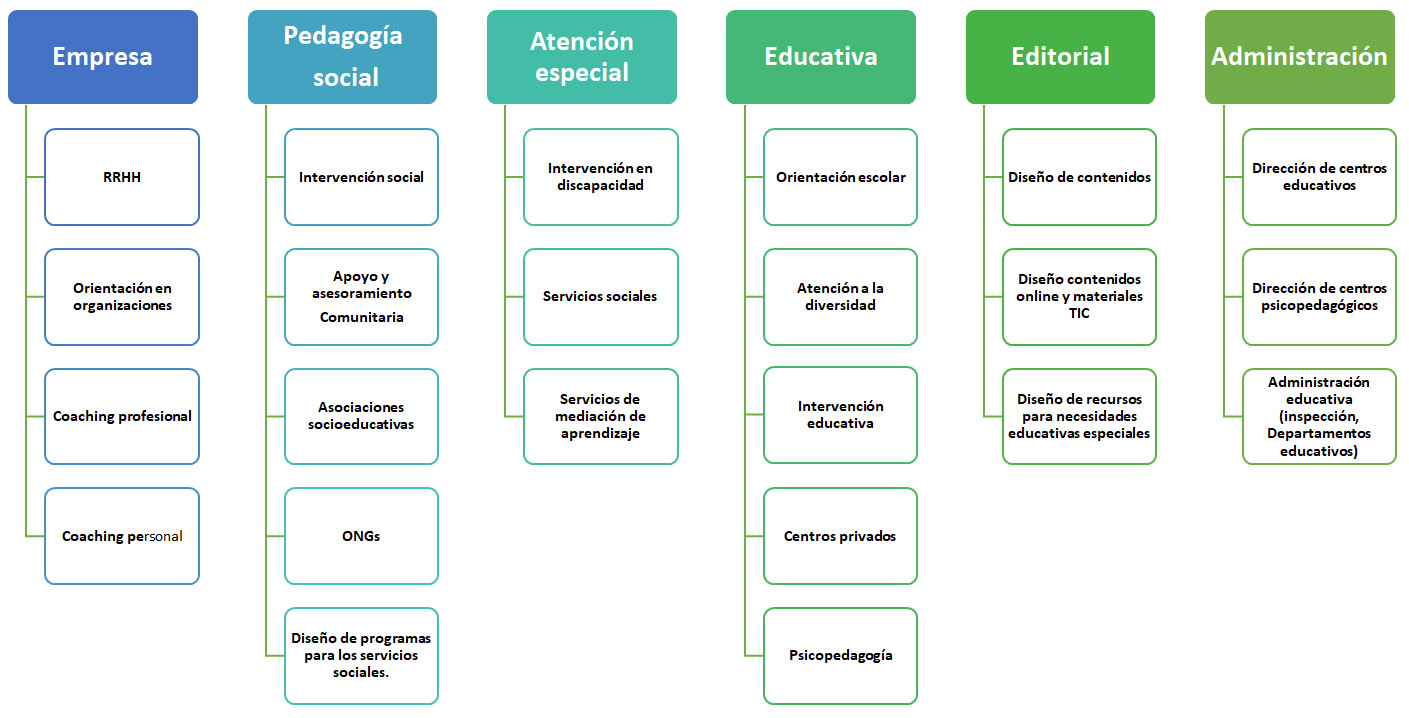 Students will undertake internships in school guidance departments, psycho-educational practices, special education centers, elderly care centers, leisure and recreation centers, NGOs, human resources departments in various companies, publishing houses, etc.
Starting in their Second Year, students take career aptitude tests that will help them analyze their skills profile: teamwork, leadership, communication skills, problem solving, decision making, etc. Starting in the Third Year, they can take subjects that are designed to enhance the skills that will prove most useful for their professional development.
This training will enable students to work in:

Psycho-educational counseling centers.

Student guidance departments in education centers.

Design and coordination of diversity strategies in education centers.

Management of private education centers.

Educational administration (inspection, center management, etc.).

Educational consulting for publishing houses and online training.

Family orientation centers.

Human resources departments in companies.

Design and management of programs for associations and NGOs.

Design and management of programs for social services.