LIII Reuniones Filosóficas
Francisco Suárez: Scholasticism and Modern World
Presentation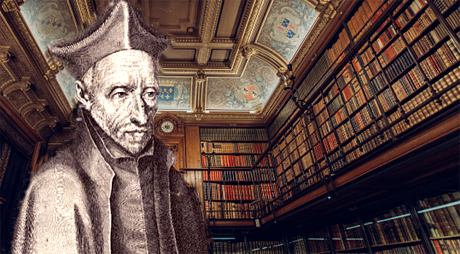 Throughout the XXth Century, the interest of late medieval and early modern philosophy scholars in the figure and work of Francisco Suárez (1548-1617) has gradually acquired a greater significance. As a result, there is today a general consensus that Suárez is a key figure to understand the transition from the medieval to the modern worldview.
Nevertheless, the assessment of his thought is still disputed. While some consider Suárez the summit of Scholasticism, with all its virtues and defects, others take him to be the responsible for the crisis of classical metaphysics. While some consider his philosophy a step toward modern idealism and voluntarism, others present Suárez as a bold, unprejudiced and free thinker, who questioned some assumptions of medieval realism, and produced a philosophy of free will in accordance to the new times.
In any case, the scope and depth of the matters addressed in his works is remarkable: the controversies on grace and free will, his exhaustive account of metaphysics, his theories of international law and just war, are only some samples of this. His Disputationes Metaphysicae or his De legibus are clear instances of his great legacy. These LIII Reuniones Filosóficas are held in the forth centenary of Suárez' death, and are aimed at enabling a critical discussion, lighting up the relevance of this first level intellectual figure.
When and where?
Pamplona
april 26th-28th, 2017
Department of Philosophy
University of Navarra
Contact: Sonia Paladino
Edificio Central, Campus Universitario 31009 Pamplona España +34 948 425600 Ext: 802404 spaladino@unav.es