9 positive changes to come with the easing of restrictions
According to a psychologist at the University of Navarra, opportunities for personal, face-to-face encounters, more flexible routines and better care for our elderly people are some of the changes we can expect.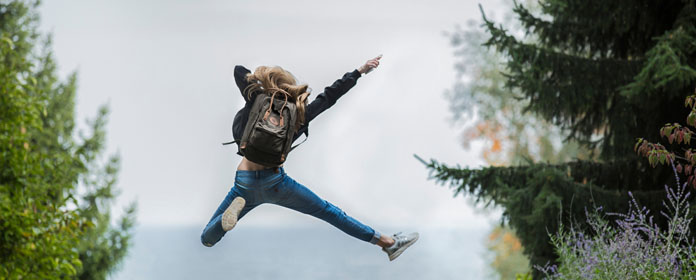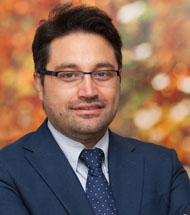 The easing of restrictions will prompt a longing for greater personal interaction, on the one hand, and more space and time for ourselves, on the other; greater flexibility in our daily routines; and face-to-face contact to build trust in interpersonal relationships. These are some of the changes we might expect following the lockdown experience, according to Professor Elkin Luis in the School of Education and Psychology at the University of Navarra.
He outlines nine positive changes including a renewed interest in outdoor activities, training in the use of new technologies (to tell the difference between fake news and reliable sources of information), and a greater appreciation for science and telemedicine.
Professor Luis recalls the various psychological stages experienced by the Chinese population recorded in an Ipsos research paper published in March: disbelief, preparation, adjustment, acclimatization, resistance, relief, and finally, fear because of the uncertainty surrounding the economic impact of the crisis.
Change is the only constant in this scenario, he says, and it "forces society to adapt by making an emergency plan of action". Individuals react differently to changes. "Some people may show symptoms associated with a mental disorder, but many others show signs of resilience, or may experience short-lived effects that do not fall within established diagnostic criteria. The impact of these situations may be subtle, insidious or even toxic", he notes.
In this regard, he points out that "the human capacity to simulate hypothetical scenarios helps us to face future situations. It's a social need." To this end, we endeavor to project what our reactions (thoughts, behaviors and emotions) will be to what we may later experience.
The expert describes nine changes from the perspective of social psychology and highlights the fact that "regardless of whether these changes actually take place, our future is dependent on how we respond as individuals and as a society to this crisis, today and now."
9 changes to expect with the easing of restrictions
Enjoying outdoor activities. People will do physical exercise and other outdoor activities, even those who haven't done so before now. However, "we will have to rethink what activities may or may not be done in groups, and how they should be organized."

Looking for other opportunities for interpersonal contact may be a delayed response to living so closely with others during the isolation period, prompting a greater need to be with other friends and family members as the lockdown is eased.

In the short term, after a period during which the only possible interaction was through video calls or social media, young people will aim to meet face-to-face or to have physical contact with others. On the other hand, older people will have got more used to new technologies and see them as other ways of relating to others, in addition to face-to-face contact.

Trust, until now primarily based on shared interests with others, will now include self-care as an additional dimension in the shaping of new relationships and/or to 'reinforce' existing relationships.

More awareness and a more positive vision of the world around us. This crisis has reminded us of the essential contribution each individual makes to society as a whole: for example, the work of farmers and cleaners.

Better training in the use of new technologies. Telling the difference between reliable information and fake news. Not only will the media and other institutions, such as universities and high schools, have to provide content, but also search strategies and criteria to get at the truth.

More flexible daily routines. Routines make it easier for us to control our lives but "we will now have more control because we know that our routines can adapt as the situation unfolds," and this translates into flexibility, an approach that we've already been forced to take during the isolation period.

The value of science, tele-psychology and tele-medicine will be enhanced, and there will be greater interest in healthcare-related degrees such as Medicine, Nursing, Pharmacy, Biomedical Engineering and Psychology.

Until now, Spanish society was very child-centered. This crisis has prompted a paradigm shift in how we think about ourselves as good members of society and how we take care of our elderly people.
General contact:
Campus universitario s/n 31009 Pamplona Spain +34 948 42 56 00 x 802574
erodes@unav.es