International Clinical Psychology Course University of the Andes- Santiago de Chile
Activities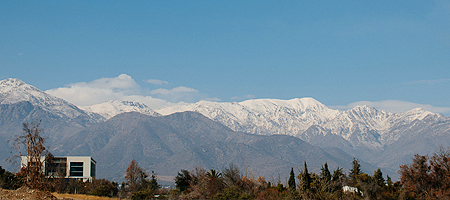 The main activities in each unit are:
• Clinical Work at the San Bernardo Health Centre [CESA] and EL SALTO 90 HOURS

Students will take part in:

Clinical meetings: Discussion regarding cases and clinical news topics;

Observation of assessment processes;

Observation of patient care;

Coordination team discussions;

Psychological supervision.
• Theoretical foundations of clinical practice

Students will take part in classes looking at the following aspects:

Psycho-pathology;

Abuse and drug addiction;

Psychoanalytical psychotherapy, therapy and family;

Adult Diagnosis Neuropsychology;

Child-Youth Diagnosis

Clinical skills workshop 40 HOURS
Clinical skills workshop

Here students will receive:

Training on applying assessment tests;

Training on clinical skills;

Review of clinical cases, role-playing and practical activities.

The topic list includes:

Rorschach Test

Neuropsychological tests

Interview and psychotherapy techniques: Adults, Children and teenagers, Family and partner
• Clinical Work at Centro de El Salto

Clinical meetings: case discussion and clinical updates

Intervention observation

Patient sesión observation.
Contact: School of Education and Psychology
University of Navarra

Edificio Biblioteca Ismael Sánchez Bella  31009 Pamplona España +34 948 42 56 00 Fax: +34 948 42 56 19 internacionaleyp@unav.es