International Clinical Psychology Course University of the Andes- Santiago de Chile
Presentation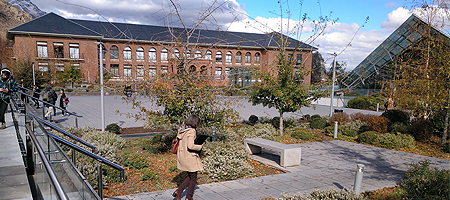 The University of the Andes is located in Santiago de Chile. Its campus combines modern infrastructures with wide green spaces. Founded in 1989, this education institution emphasizes all-round training for its students and stands out for its personalized dedication to each student, as well as its cutting-edge research, institutions and development.
Its School of Psychology has over 15 years of experience in the Clinical Psychology area.
The International Clinical Psychology Course offered by the University of the Andes School of Psychology is made up of four units so participating students can:
Develop knowledge on the basics of clinical practice;
Form part of an interdisciplinary team;
Develop planning skills and draw up preventive workshops;
Promote basic clinical skills.
The International Clinical Psychology Course is intended for 3rd year Psychology students at the University of Navarra who have chosen the Clinical Psychology specialization course. Places will be assigned according to academic criteria. The minimum number of participants for the course is 5 students.
Summer 2018
26 of July to 24th Ausgust
Contact: School of Education and Psychology
University of Navarra
Main Library Building  31009 Pamplona Spain +34 948 42 56 00
Fax: +34 948 42 56 19 practicuminter@unav.es