About us
Career guidance: a bridge to employment
Numerous activities are organized to help students and graduates design their careers, along with personal mentoring.
Personalized attention
The Careers Office advises students on an individual basis in order to develop their full potential and thus prepare them for their transition to the professional world.

Practicum: prepared for the job market
All of the degree programs have an applied approach whereby students undertake national and international internship programs to enrich their training and help them find a job in the future.
Figures
students did internships during the 2013-2014 academic year

Research + international dimension
Convinced of the increasingly networked nature of academic knowledge, the School promotes ongoing exchange with the international academic community to improve the quality of research.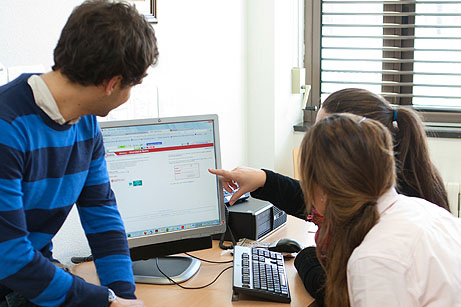 Figures
more than 50 years of training education professionals and applying research results in the classroom
Mentoring: comprehensive and personalized training
People and their comprehensive human education are the cornerstone upon which all the School's activity is based. For this reason, all students are assigned a professor who will guide them through any issues that may arise.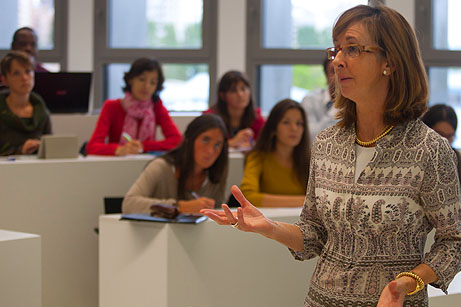 Supplementary training
In addition, the syllabus includes humanities subjects like Ethics and Anthropology, which are intended to prompt students' interest in the fundamental questions of human existence.