Prospective students
Journalism
In the Degree in Journalism, students learn to communicate information via radio, print, television and the Internet. They acquire the tools they need to find out everything that is happening in the world around them, in any part of the world and concerning any aspect of reality. The Journalism curriculum provides a strong education in the humanities, culture and business.
Partnership agreements with businesses
Anne-Tina Radjassamy ('15)
"I've chose this school because my dream was to study in spain. Searching for a school of Journalism everyone told me 'if you want to study communication in Spain, go there'. And yes, fcom gives us the opportunity and the structures to make our dreams come true. Here there is not creativity limits, you can do whatever you want if you have good ideas, they are expecting that from us".
Rafael Sahuquillo ('99)
Division head at Radio Marca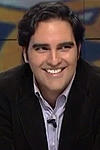 "Within these walls I learned what would become my profession today. In the end I convincing myself that I could make a living from words and from using them to try to describe reality in a trustworthy and honest way that was rigorous but not rigid. I learned about the power of words and how to use them responsibly. At this School I wound up falling in love with my vocation as a journalist".
Alfredo Gazpio ('06)
Public Affairs Consultant en Kreab Gavin Anderson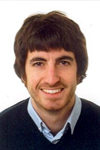 "This School has taught me to open my eyes and capture a very complete photograph of what is happening around me. The School of Communication gives you the tools you need to successfully respond to market demands."
How to apply to study at the University
Given the wide range and number of university programs currently available, you should bear in mind that the university where you earn your degree will make a difference on your professional résumé.
Contact: Edificio Central 31080 Pamplona España +34 948 42 56 14 admision@unav.es