The University of Navarra, in the top 100 universities in the world for its impact in the fight against poverty and hunger
The Times Higher Education Impact Rankings evaluates the contribution of the university to the United Nations Sustainability Development Goals (SDGs)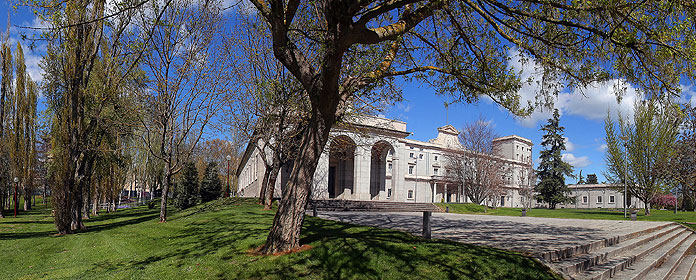 The University of Navarra is ranked in the top 100 universities in the world for its contribution to the UN SDGs. It ranked 51 in the world in SDG 2, zero hunger, and ranked 92 in SDG 1 the fight against poverty. In the second edition of The Times Higher Education impact ranking, there was an increase in the number of universities participating from 450 last year to 767 universities this year from 85 countries all over the world.
In addition, the university has improved it´s overall position in the ranking from 201-300 in 2019 to 101-200 this year. It stands out in relation to 11, Sustainable Cities and Communities; SDG 3, Health and Welfare; and in its same commitment to the Sustainable Development Goals ( 17).
---
In the ranking, THE analyzed four areas: research on the Sustainable Development Goals, how the university is guided by them, their influence on teaching and the university´s impact on society.
Several key initiatives undertaken by the University of Navarra to contribute to poverty reduction are reflected in this ranking. The University contributes through it´s Fuel Freedom Chair for Energy and Social Development and Africa Initiative of IESE Business School; the contribution of Innovation Factory which helps several businesses develop their sustainability (for instance metal78); the international cooperation work of the Navarra Center for International Development (NCID) or local voluntary work activities managed by Tantaka (such as renovating apartments).
In terms of the role in the fight against hunger, the intensive research in Nutrition was evaluated; the work of groups such as the Timac Agro Chair or the Biodevices and MEMS Group of CEIT; and the program that promotes healthy living among students and employees "For a healthy meal, you decide." A summary of the participation in the sustainable development of the University of Navarra can be found in the search engine: https://bit.ly/aportacionesodsunav.
Times Higher Education and Sustainable Development Goals
Times Higher Education's impact ranking assesses universities in relation to the 2015 Sustainable Development Goals set by the UN. Agreed by world leaders, these goals were set out to eradicate poverty, protect the planet and ensure prosperity within a sustainable development framework (Agenda 2030). The goals, which replaced the UN Millennium Goals, have become a new measure of global innovation. They are based on specific targets to be achieved in the decade 2020-2030. They are concerned with poverty, education, gender equality, access to water, sustainable growth and peace and justice around the world. Many international agencies, countries, businesses, and other local and regional institutions have pledged their support to this overall plan.
With a methodology developed together with Vertigo Ventures, the ranking evaluates universities in relation to the 17 Sustainable Development Goals based on their impact on society. Drawing on the top four results, Times Higher Education builds a global impact ranking, which measures how universities in the world contribute to sustainable development.