La Cumbre Mundial del Clima habla danés en la Universidad de Navarra
La Universidad acoge una jornada de networking contra el cambio climático de la Embajada de Dinamarca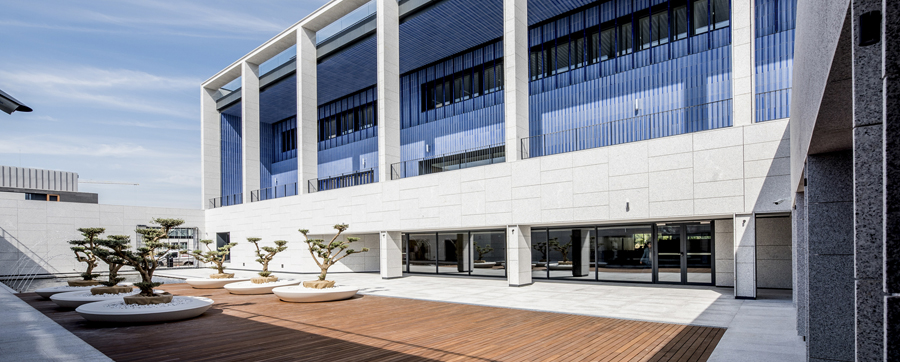 La Embajada de Dinamarca ha celebrado la jornada de trabajo 'Climate Action Towards 2030' en la sede de posgrado de la Universidad de Navarra, donde convocó a actores del sector privado y público en el marco de la Cumbre Mundial del Clima (COP25) de las Naciones Unidas.
El evento subrayó la importancia de la unión de skateholders y del compromiso de acción hacia una sociedad baja en carbono. Se analizó la transición energética a escala global y en el sector del transporte, las ciudades y edificios sostenibles, la eficiencia de recursos hacia un 2030 de cero emisiones, y la demanda de la juventud de una acción real por parte de los gobiernos y las instituciones.
La jornada estuvo moderada por Finn Mortensen, Executive Director, State of Green. Intervinieron, entre otros, el Ministro de Energía de Dinamarca, Dan Jorgensen; el Secretario de Estado de Energía, José Domínguez Abascal; el embajador de Dinamarca en España, Jens Kisling; y Lars Aagaard, Director ot the Danish Energy Industries Federation Troels Ranis y CEO of.Danish Energy.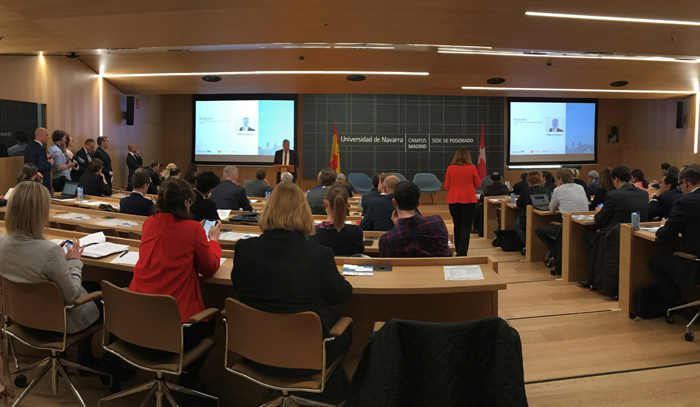 Sostenibilidad en la Universidad
Ana Sánchez-Ostiz, directora del Máster en Diseño y Gestión Ambiental de Edificios de la Escuela de Arquitectura, que el próximo curso se impartirá en Madrid, moderó el panel interactivo sobre arquitectura sostenible. Sánchez-Ostiz forma parte del equipo de SAVIArquitectura, un proyecto que tiene entre sus líneas de investigación el estudio de componentes industrializados y sostenibles para edificios, la rehabilitación sostenible de edificios, barrios y ciudades, la definición de estrategias para la mitigación y adaptación arquitectónica al cambio climático y la monitorización, calibración y simulación energética de edificios.
También con motivo de la celebración de la COP25 en Madrid, la Unidad de Cultura Científica de la Universidad de Navarra, adscrita al Museo de Ciencias, ha celebrado una mesa redonda con expertos, que han analizado el cambio climático desde el punto de vista científico, de la comunicación, la arquitectura y la economía.
La sostenibilidad es uno de los horizontes del plan estratégico de la Universidad de Navarra, que desarrolla acciones relacionadas con el uso y mantenimiento de los edificios de los campus de Pamplona y de Madrid, la creación de una cultura de responsabilidad ambiental, y el impulso a la movilidad sostenible y la sostenibilidad en la docencia. Además, el centro académico proyecta un plan de paisaje que prevé la creación de un huerto urbano y la implantación de cuadrados de biodiversidad.
La Universidad de Navarra se encuentra entre las 100 universidades más sostenibles del mundo, según ha certificado el ranking de sostenibilidad UI Greenmetric World University Ranking en su edición de 2019.