Other publications
Besides the publications coordinated directly by Digital unav-Center for Internet Studies and Digital Life, its fellow researchers produce a great amount of additional publications on digital media and communications. This is a selection of some of the books published by our researchers in the last five years:
2016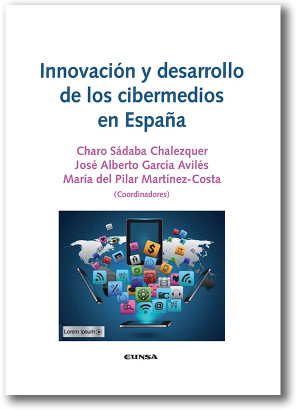 Sádaba, C., García Avilés, J. A., & Martínez-Costa, M. P. (coords.) (2016). Innovación y desarrollo de los cibermedios en España. Pamplona: EUNSA, 298 pp. ISBN: 978-84-313-3125-2
2015
Orihuela, J.L. (2015), Los medios después de internet. Barcelona: Editorial UOC, 165 pp. ISBN: 978-84-9064-700-4.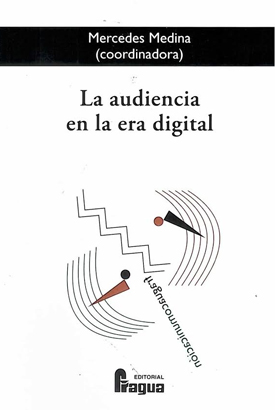 Medina, Mercedes (Coord.) (2015). La audiencia en la era digital. Madrid: Fragua. ISBN: 9788470746703
2013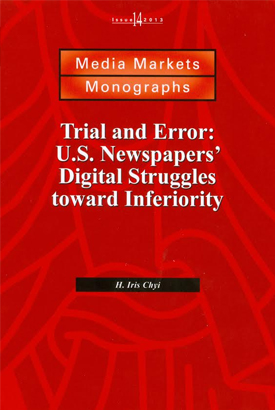 Chyi, H. Iris (2013). Trial and Error: U.S. Newspapers' Digital Struggles toward Inferiority. Pamplona: Media Markets Monographs, University of Navarra. ISBN: 9788480814447
2012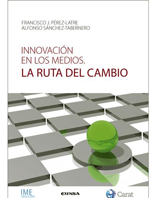 Pérez-Latre, F.J., & Sánchez-Tabernero, A. (2012). Innovación en los medios: la ruta del cambio. Pamplona: EUNSA. http://www.eunsa.es/tienda/comunicacion/1644-innovacion-en-los-medios.html
| | |
| --- | --- |
| | Ana Azurmendi Directora |
General contact:
Facultad de Comunicación 31009 Pamplona España +34 948 42 56 17 @digitalunav
digitalunav@unav.es