Producing a bibliography on Opus Dei was one of the initial tasks of the CEJE. This order fell on Federico Requena, secretary of the Center in 1995.
The bibliographic capture implied preparing a "thesaurus" (or set of keywords) of the publications, and some assignment criteria according to their typology. Over time, this database accumulated extensive bibliographic information related to Opus Dei, its founder, members, apostolic initiatives, etc.
At the beginning, it was not publicly accessible, nor had the Center considered whether it would be convenient to give it an open profile. Those interested who knew about the Center and its research aid tools went to the documentalist, or to other members of the CEJE, to ask for information that would allow them to elaborate works of a diverse nature, always on Opus Dei.
In April 2006, the board of directors addressed a proposal for a CEJE-ISJE Virtual Library Project to the Rectorate of the University of Navarra. The letter spoke of the existence of a collection of "more than 2,000 articles, published in more than 250 scientific magazines, and more than 1,000 chapters of collective works", apart from the publications of Josemaría Escrivá in different languages. The intention was to "facilitate access to this bibliographic material" (the articles and book chapters, not Escrivá's works) through a Virtual Library.
Today, the Virtual Library offers the possibility of searching, exporting the results and accessing the available texts from the 14,347 current records and 7,185 available PDF documents.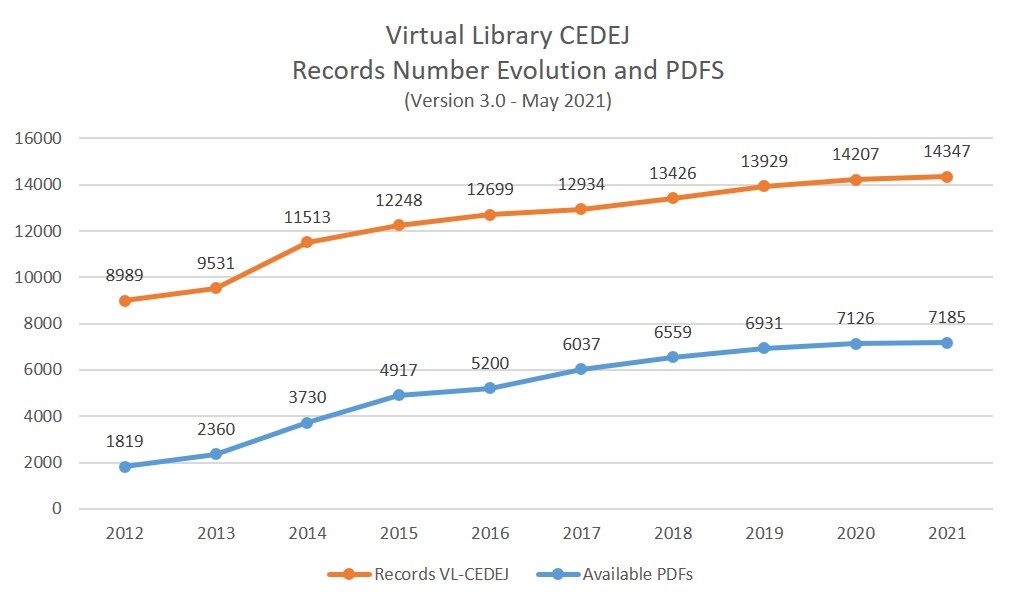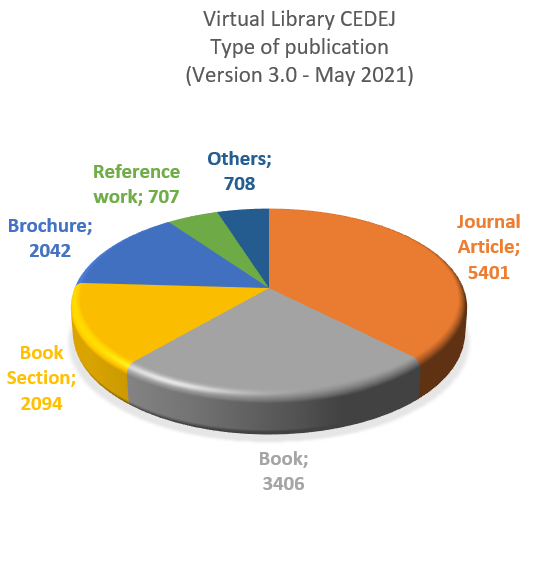 These graphs show the evolution of the number of records and downloadable pdfs in the virtual library from 2012 to 2021, as well as the types of documents available.