UNIVERSITY RANKINGS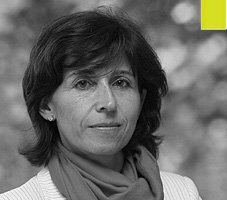 Pilar Lostao
Vice President for International Relations, University of Navarra
Professor Pillar Lostao, Doctor of Biological Sciences, is a professor of physiology at the Faculty of Pharmacy of the Universidad de Navarra. Within her scientific scope, she has done research work at the University of York (UK) and in the David Geffen School of Medicine at University of California at Los Angeles (UCLA). She has also been a visiting professor at the University of Concepción in Chile.
She was the coordinator of the Group of 'Membrane Transporters' of the Spanish Society of Biochemistry and Molecular Biology, a member of the Executive Committee of the 'European Intestinal Transport Group' and, currently, directs the Journal of Physiology and Biochemistry.
She has been the Vice President of International Relations at the University of Navarra since 2012. Over the last 3 years, she has developed the first strategic plan for internationalization of the University and it is currently in effect. One of the main functions of this vice president is to work in the area of university rankings by monitoring and analysing the results with the objective of improving the quality of the institution.