DEFINITION OF REPUTATION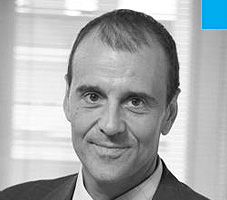 Carlos Balado García
Director of Communications, Brand and Corporate Relations, Banco Popular
He holds degrees in Information Sciences, Political Sciences, and Indistrial Sociology. He is currently the Director of Communication, Branding, and Corporate Relations and also the general subdirector for Banco Popular.
He has more than 30 years of experience in the field of communication especially in the financial sector. He began his career as a economics writer for various newspapers such as Diario 16, Cinco Días, Diario ABC, among others.
He has been the director of communication for the Confederación Española de Cajas de Ahorros (CECA) and Unicaja, as well as the director for charitable work, communication and corporate marketing.
He has teaching experience as a teacher of master's degree in business communication, institutional, political and social affairs in various universities and foundations.