With the exclusive support of:
La Fundación EY asume como reto el apoyo a los valores del emprendimiento en sus diversas facetas, desde el empresarial al social, aportando su compromiso y recursos para impulsar iniciativas que colaboren en el objetivo común de hacer de España un país de emprendedores.
La Universidad y la Fundación EY España han firmado un convenio por el que las dos instituciones colaborarán en la organización del congreso "Building Universities' Reputation".
Partners

UNIVERSIA. THE LARGEST UNIVERSITY COOPERATION NETWORK, UNDER THE PATRONAGE OF SANTANDER BANK
Universia is the largest Spanish and Portuguese speaking network of universities. It is made up of 1,341 partner universities from 20 Latin American countries, representing 16,8 million university teachers and students.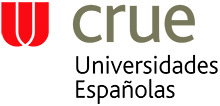 CRUE SPANISH UNIVERSITIES
CRUE Spanish Universities, established in 1994, this is a nonprofit association made up of 76 universities: 50 public and 26 private higher institutions. It is the main representative for the Spanish university system and it is charged with defending their interests and positions above administrations. The objective is to guarantee cohesion and a systematic quality of the collective university system. Through the improvement of the university system, the aim is to continue the progress of society by securing a better higher education, scientific investigation and the transference of knowledge.

WORLD 100 REPUTATION NETWORK. MANAGING THE REPUTATIONS OF THE WORLD'S LEADING UNIVERSITIES
A group of the best universities in the world, undertaking research that enhances professional activity in and around reputation management, international relations and strategy. There are currently 47 members from 14 different countries.
CORPORATE EXCELLENCE. NEW THINK TANK FOR CORPORATE BRAND AND REPUTATION
Corporate Excellence - Centre for Reputation Leadership is a non-profit think tank created to professionalise the management of key intangible assets: reputation, brand, communications, intangible metrics and public affairs. It works in partnership with prominent companies such as: BBVA, CaixaBank, Gas Natural Fenosa, Iberdrola, Santander and Telefonica (as a Trustees), Abertis, Bankinter, Cemex, Cepsa, Danone, DKV Seguros Médicos, El Corte Inglés, Gestamp,​ Ibercaja, MAPFRE, QuirónSalud, Suez Spain and Group Volkswagen (as collaborating companies).
​Together, this group of companies employs over one million people, is present in 160​ countries and has a combined market capitalisation representing over 50% of the IBEX 35 index.

DIRCOM. COMMUNICATION MANAGERS ASSOCIATION
Dircom is a professional association encompassing over 1.000 communication managers from the most important Spanish companies and institutions, as well as the top managers of communication consultancies.

BRITISH COUNCIL
The British Council is the UK's international organisation for educational opportunities and cultural relations. It works over 100 countries, connecting millions of people with the United Kingdom.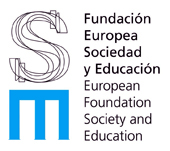 FUNDACIÓN EUROPEA SOCIEDAD Y EDUCACIÓN. A THINK TANK IN THE EDUCATIONAL FIELD
The European Foundation Society and Education creates spaces for reflection about contemporary and strategic issues in education. In the light of the research conducted by its analysts and collaborators, it aims to construct an open meeting point between administrations, the educative community, private companies and society.

CASE. INTERNATIONAL ASSOCIATION OF EDUCATIONAL INSTITUTIONS
The Council for Advancement and Support of Education is a professional association serving educational institutions and the advancement professionals who work on their behalf in alumni relations, communications, development, marketing and allied areas. It counts with more than 3,000 members worldwide.
IREG OBSERVATORY ON ACADEMIC RANKING AND EXCELLLENCE
IREG Observatory is an international institutional non-profit association of ranking organizations, universities and other bodies interested in university rankings and academic excellence. Its purpose is strengthening of public awareness and understanding of range of issues related to university rankings and academic excellence.

CONFERENCIA INTERNACIONAL DE ENTIDADES ALUMNI
The international Alumni Institutions Network is an association that brings together leading alumni management professionals within the field of higher education. Its areas of work include alumni management, communication, fundraising, marketing, and related areas.
Alumni España is a national federation with the aim of serving associations and alumni entities of Spanish and Ibero American universities. The main purpose of Alumni España is to unify the efforts of all the alumni associations and improve the results of their activities such as exchange experiences and common programs. Nowadays 45 institutions throughout Spain, Uruguay, and Argentina benefit from Alumni España's services.