Universities' reputation

The reputation, as an obligatory reference in the management of intangibles, is a strategic asset ever more appreciated. In recent decades, both the concept and its management have been placed in first line, generating discussions both at the corporate level and in the academic sphere. And more recently, in the University.
Throughout the Congress these 33 questions where formulated and together with all the speakers, we gave them answer: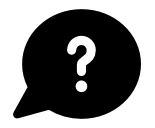 The questions were answered that way on #BUR20015
1. What does university reputation mean and what are its key features?
2. What are the effects of a good reputation, particularly in terms of attracting talent and resources?
3. How is university reputation forged?
4. What is the relative significance of each of the university's established roles (teaching, research, knowledge transfer) in building reputation?
5. To what extent may structural dimensions such as country, location and history affect university reputation?
6. What is the significance of factors such as management, marketing and communication in shaping reputation?
7. In endeavoring to establish an international reputation, how can a balance be struck between standardization and differentiation?
8. Do governmental agencies help improve university quality assessment and accreditation?
9. Are there any examples of public support for universities in their processes of internationalization?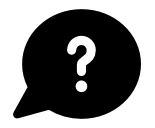 The questions were answered that way on #BUR20015
1. What influence do rankings have on student, professor and researcher choices in relation to particular universities?
2. Do university rankings have a positive effect on educational policies?
3. Might rankings be perpetuating the reputations of some elite universities?
4. How do different rankings systems address internal methodological biases, including the privileging of the English language, the underestimation of the humanities and social sciences, etc.?
5. How could rankings better measure all the dimensions involved in university quality – in particular, intangible assets such as social responsibility and sustainability?
6. Beyond their specific validity, should rankings be a factor in the everyday running of the university?
7. How can rankings help improve the management and, as a result, the quality of universities?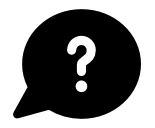 The questions were answered that way on #BUR20015
1. What does reputation mean, and what are its key features?
2. How are reputation and social responsibility related?
3. How can an organization build a positive, stable and wellgrounded institutional image?
4. What expertise have businesses and other organizations built up in managing reputation?
5. What objectives, processes, metrics and measurement parameters enable improved reputation?
6. Can tangible and intangible assets be integrated within organizational strategic management?
7. Are reputation and intangibles taken into account in audit reports?
8. In what ways do such reports influence the governance of organizations?
9. What can be done when vital institutional values are not measured in standardized metrics?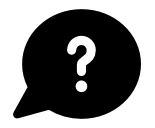 The questions were answered that way on #BUR20015
1. Who are the main stakeholders in a university, and how are specific relationships formed and managed?
2. How can intangibles be managed in university context, and what bearing may they have on reputation?
3. In what way may a strategic communication approach contribute to improving reputation?
4. How should communication departments be organized and managed to prioritize the management of intangible assets?
5. What areas of communication – internal, media, digital, brands, etc. – are essential in the reputation management process?
6. How do social networks affect the reputation of a university?
7. How important are networking and sharing best practices in improving university reputation?
8. Might greater cooperation among universities strengthen the reputation of the university sector as a whole?