CORONAVIRUS SPECIAL | 1.6.2020
Solidarity goes on … online
The volunteering program at the University of Navarra reinvented itself during the coronavirus lockdown: over 240 participants (students and employees) played a part in 13 online initiatives
To make sure that no one feels alone and help alleviate the suffering of the most vulnerable is the goal of the solidarity actions rolled out by the University of Navarra to deal with the consequences of the Covid19 crisis. Keeping someone company by having a conversation with them, by singing a song or telling a story or reading a letter in difficult times; making healthcare equipment for medical centers or retirement homes, tutoring children with their schoolwork, or buying and delivering food to those most in need. These are some of the initiatives undertaken since the lockdown began by Tantaka, the voluntary work time bank at the University of Navarra. Conventional approaches to volunteering have been transformed in response to the coronavirus, and solidarity has moved online to help those most in need.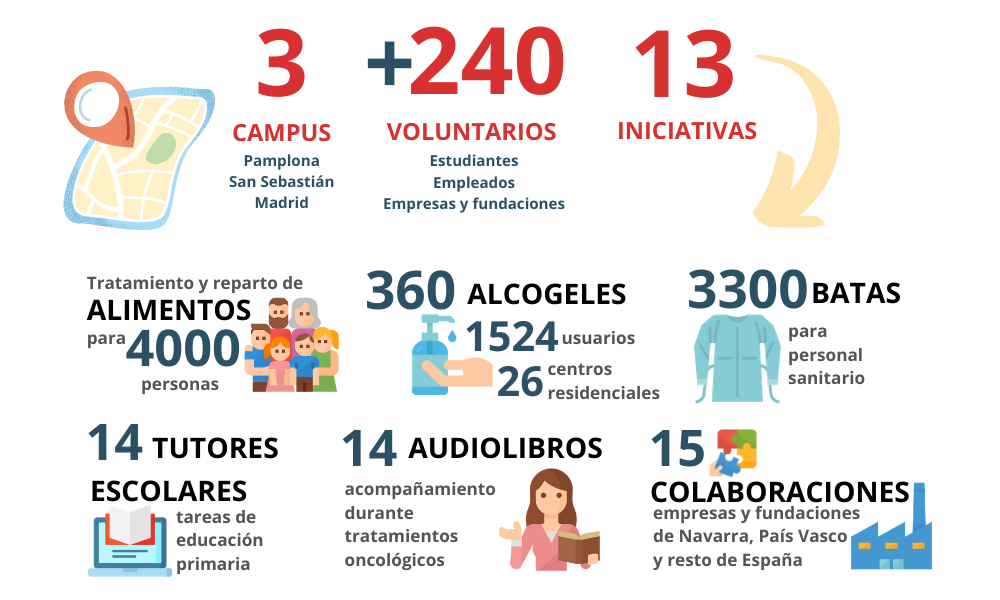 HOMEWORK BY VIDEOCALL
Ana Sánchez Alcázar from Murcia, a student of Biology and Environmental Science, and Gresly Dayana Quintero Castillo, a Colombian student of Primary School Teaching, both volunteer two or three times a week helping children with limited resources to do their homework. Even though both have been involved in voluntary work before, this is the first time they have participated in online volunteering. "It's been a new experience. You don't know what impact volunteering online will have, but I have seen that through a videocall I can help this girl, I get to know her better and mutual trust and real friendship grows," says Ana.

Gresly Dayana also volunteered on a school tutoring project that Tantaka runs in the Ermitagaña Public School in Pamplona. "Right now I'm tutoring a Cuban girl who lives in Asturias. She doesn't have a computer at home but I really admire her enthusiasm for learning and the support she gets from her family so that she can make progress and create more opportunities for herself in the future."

A number of the voluntary work projects focused on making healthcare supplies and equipment. Some of those living in Goroabe University Hall of Residence got to work on protective uniforms for healthcare facilities, in conjunction with the Navarrese company Vinkova. One of those involved was Carmen García Baiges, a student of Architecture and a native of Jérez de la Frontera. "Giving others a little time helped me a lot. We were going into exams and spent most of the day studying and doing project work, but it was important that we didn't lose sight of more important things. A small gesture like this one brings me a little closer to the reality that a lot of people are experiencing around the world," she says.

In the Center for Applied Medical Research at the University of Navarra (CIMA), employees of Laboratory 208, made a supply of alcogel sanitizer for retirement homes and healthcare centers, in conjunction with Berry Superfos. "Due to the shortage of disinfectant gel, we started to make a small amount to distribute throughout our workplace. Little by little, we began to see how we could help more people, as we had the right ingredients and number of qualified personnel to make greater quantities of the gel, in line with recommendations issued by the World Health Organization (WHO). That is how 'San Fermin 208 Gel' came about, in honor of our patron and our laboratory," says Dr. Antonio Pineda-Lucena, director of the Molecular Therapy Program at CIMA.
Rocío Martín (Pamplona), a student of the Double Degree in Business Management and Law, was one of 31 people who took part in the Food Bank program, which involved going three times a week to Mercairuña, a local market, to collect perishable foods that were then packed and distributed by the Food Bank to more than 4,000 people. "As I had some free time, and I was told I could play a useful part, I felt that this was a way I could help, where people would receive food." Sheila Barrera, a Master's student in the Personnel Management for Organizations program, volunteered on a similar project in Madrid, distributing food to families in need. "It's really rewarding to see how a relatively small action has a big impact on the quality of life of families, who open the doors of their homes with joy despite the major adversities they're facing because of the pandemic".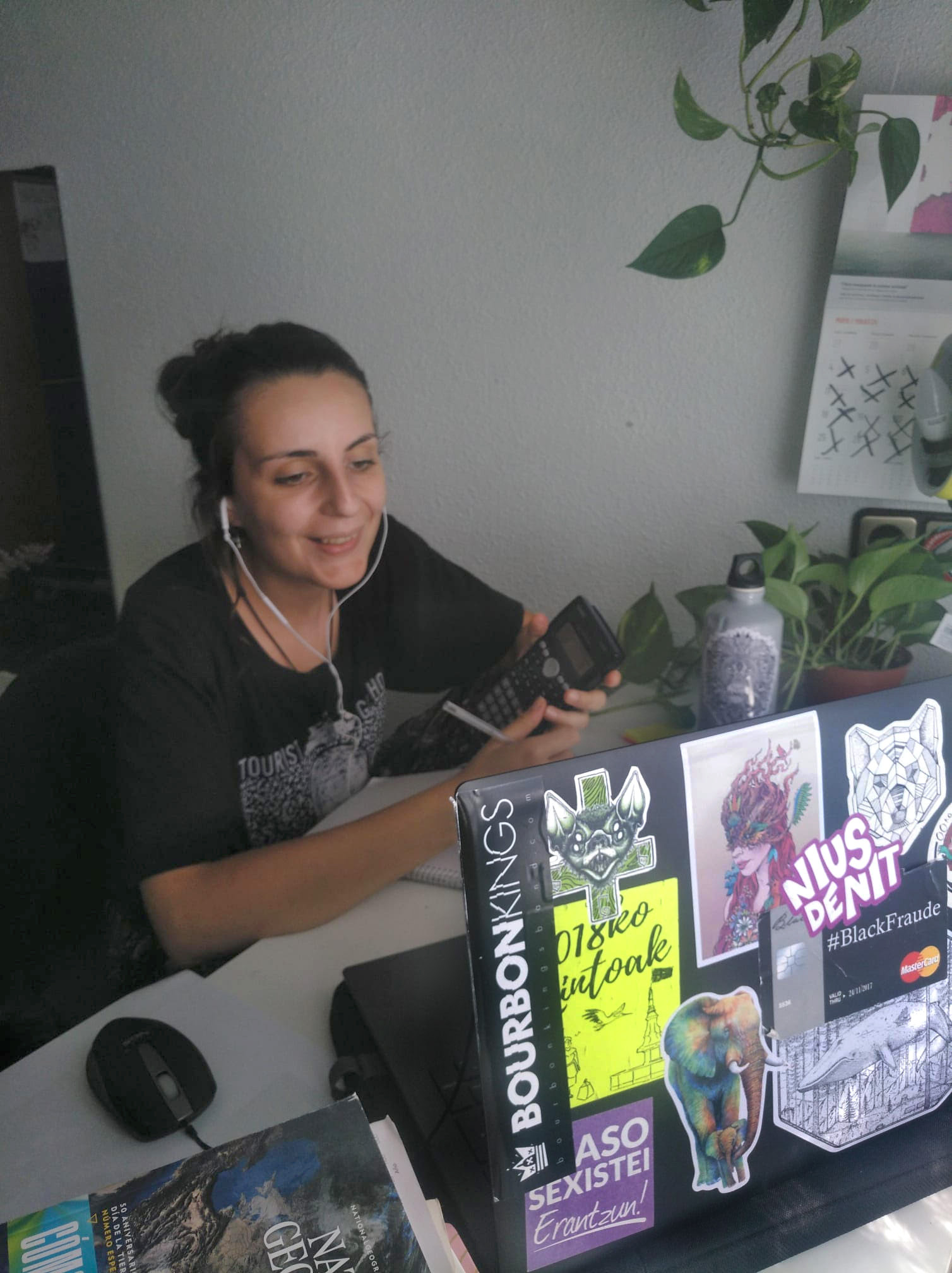 Ana Sánchez Alcázar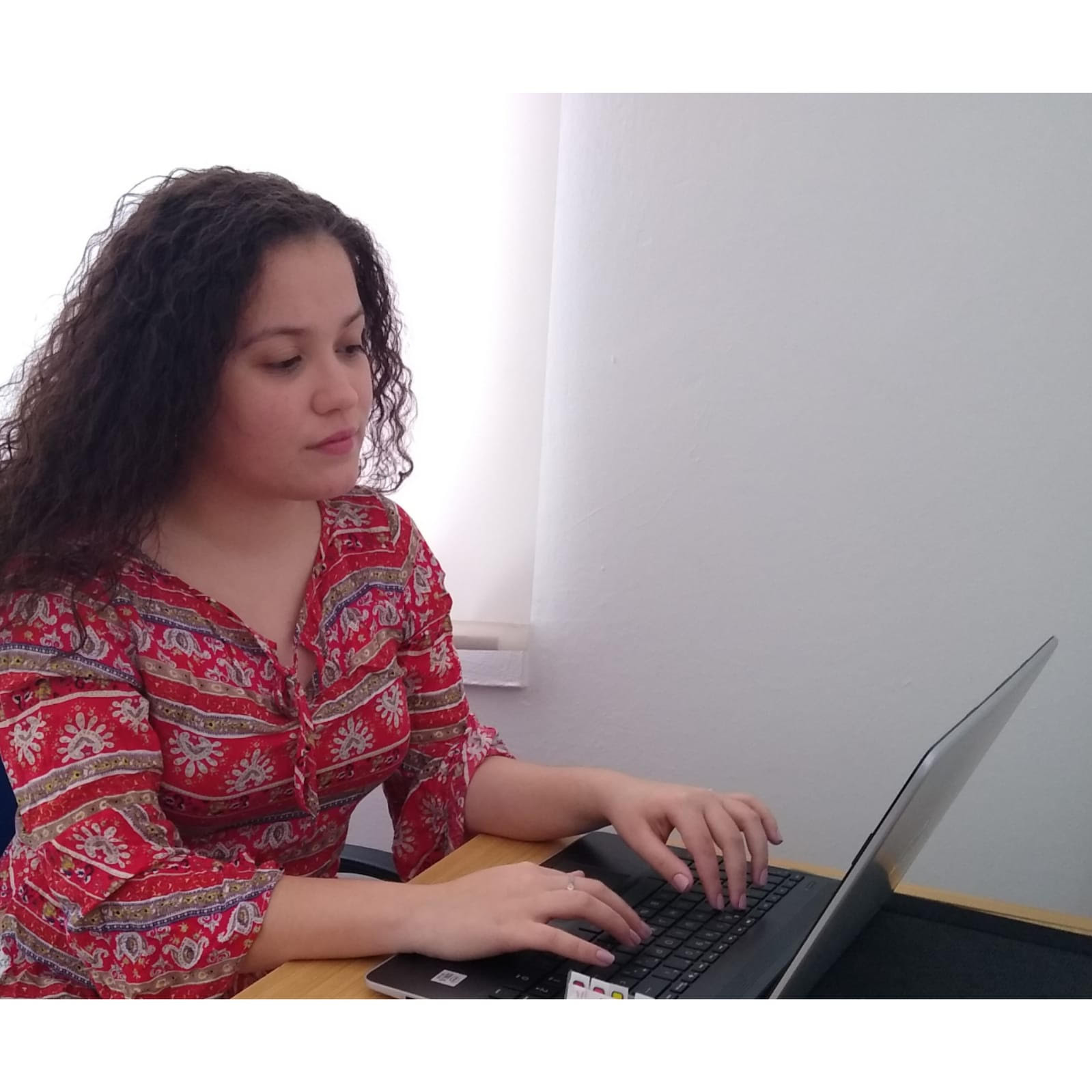 Gresly Dayana Quintero Castillo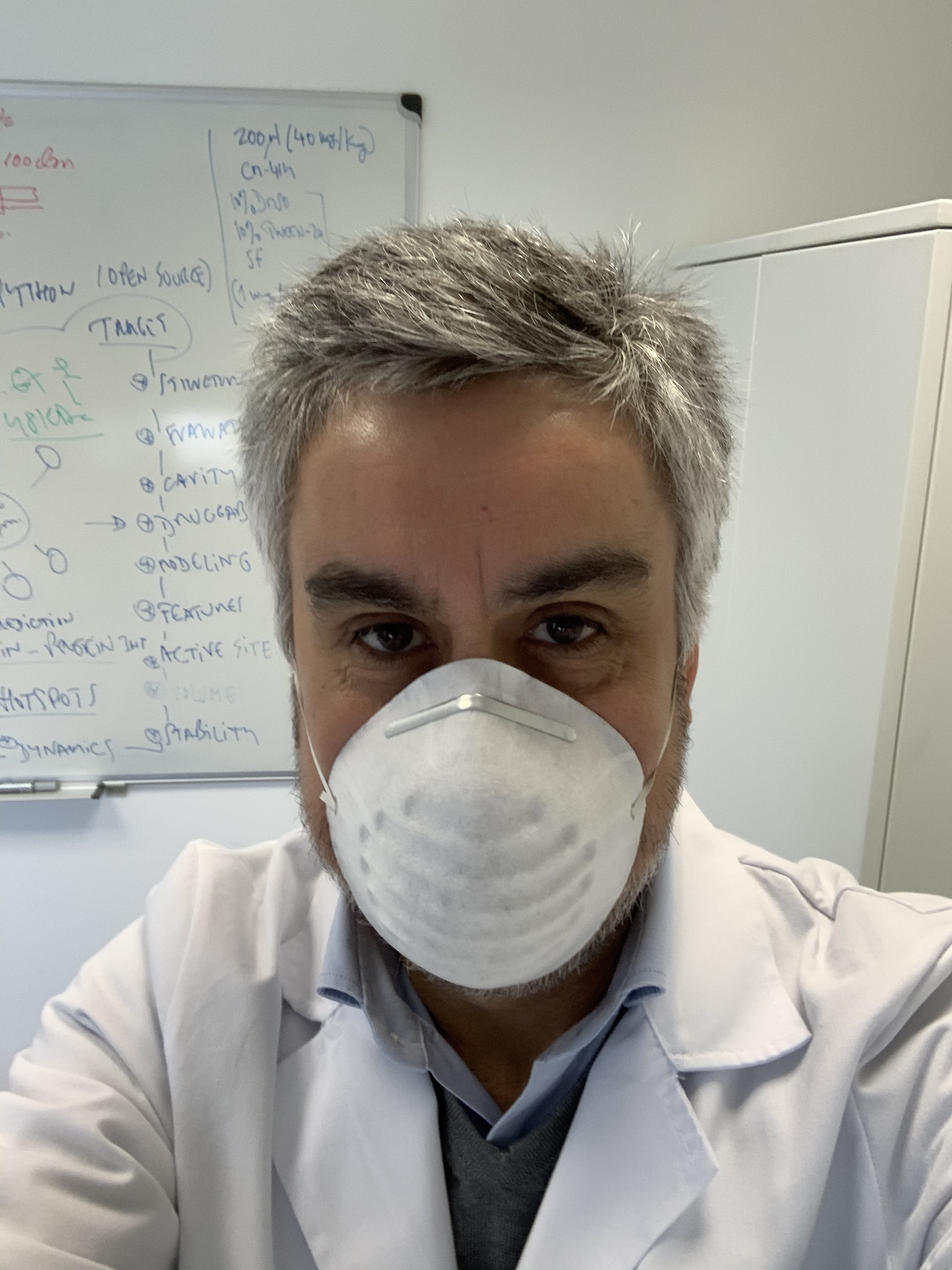 Antonio Pineda-Lucena
Sheila Barrera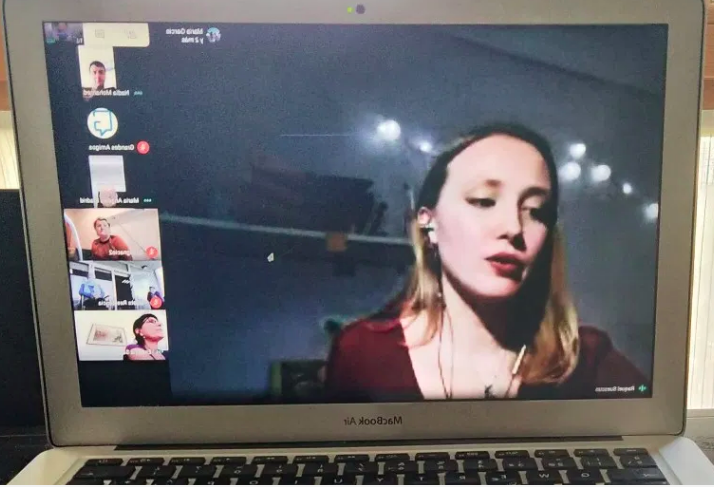 Raquel Suescun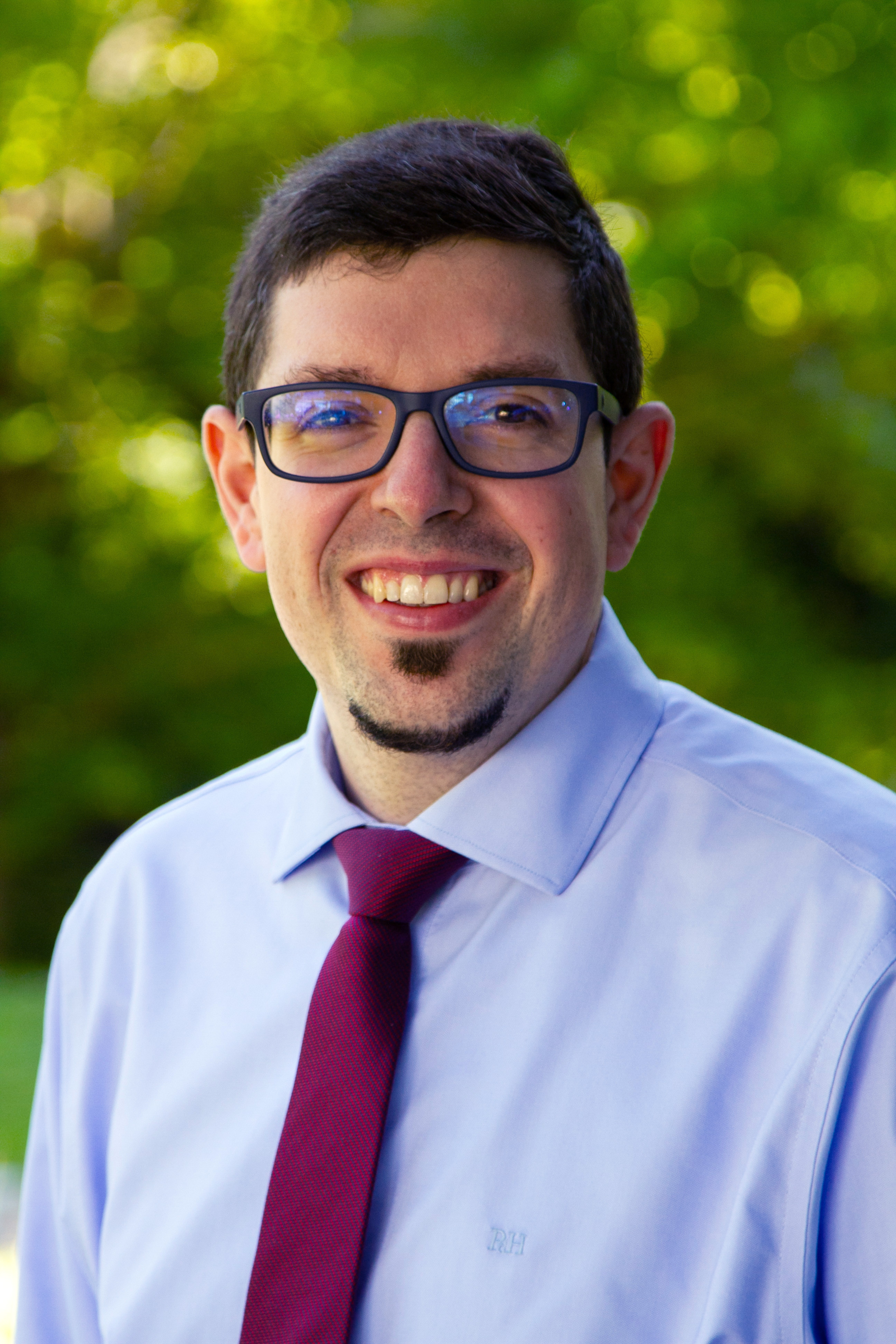 Iñaki Yarza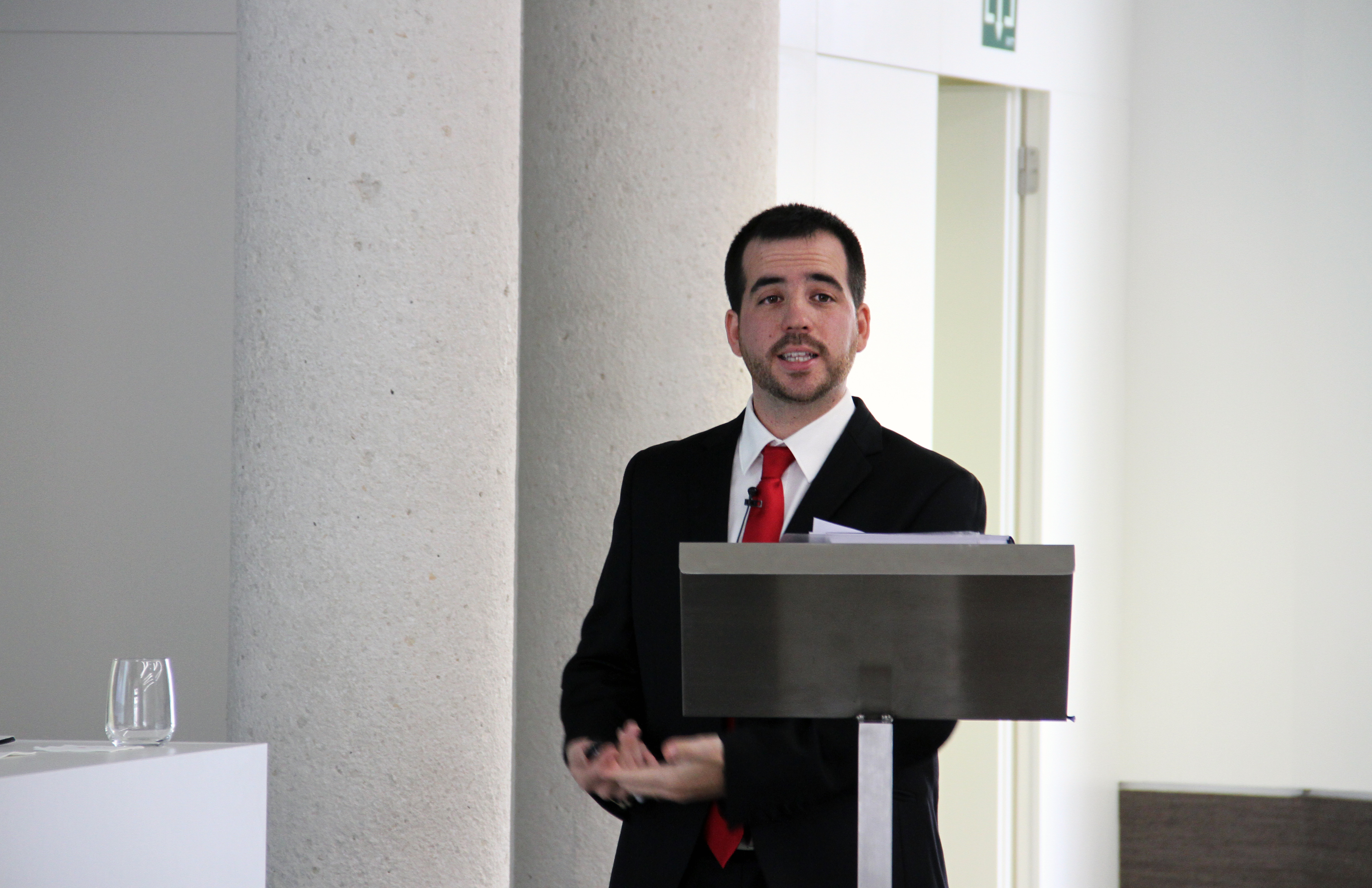 Mikel Ostiz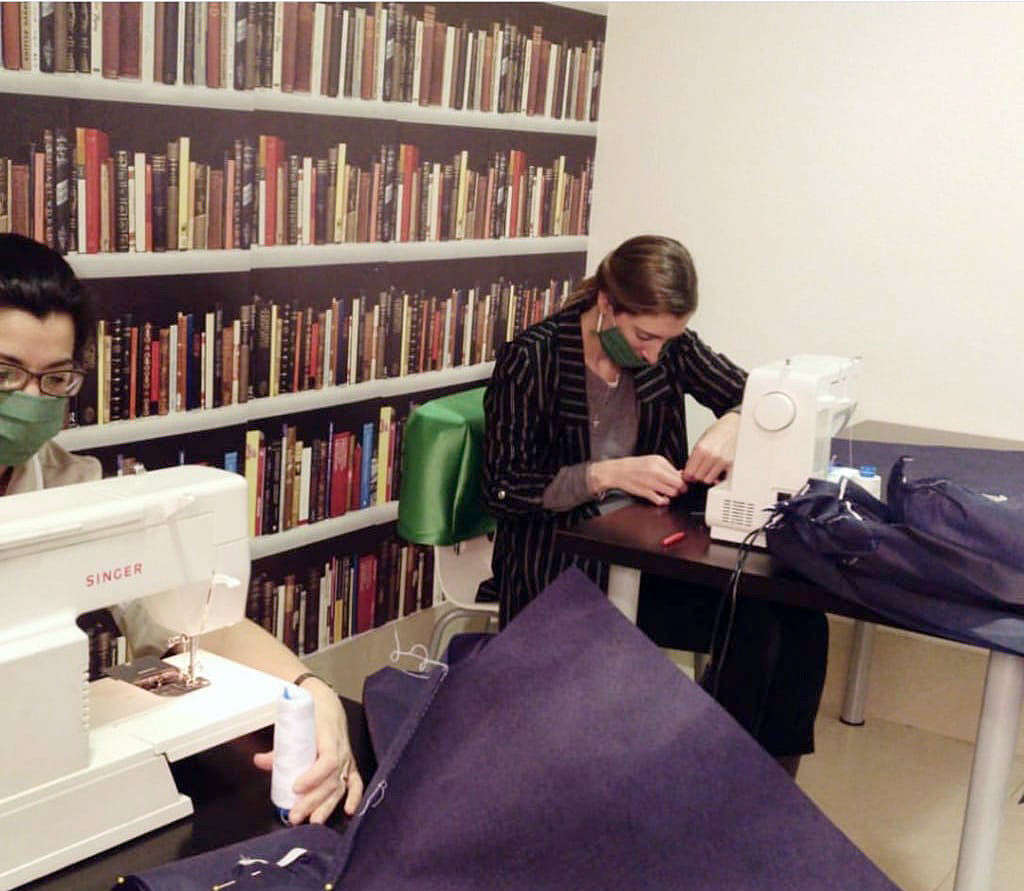 Carmen García Baiges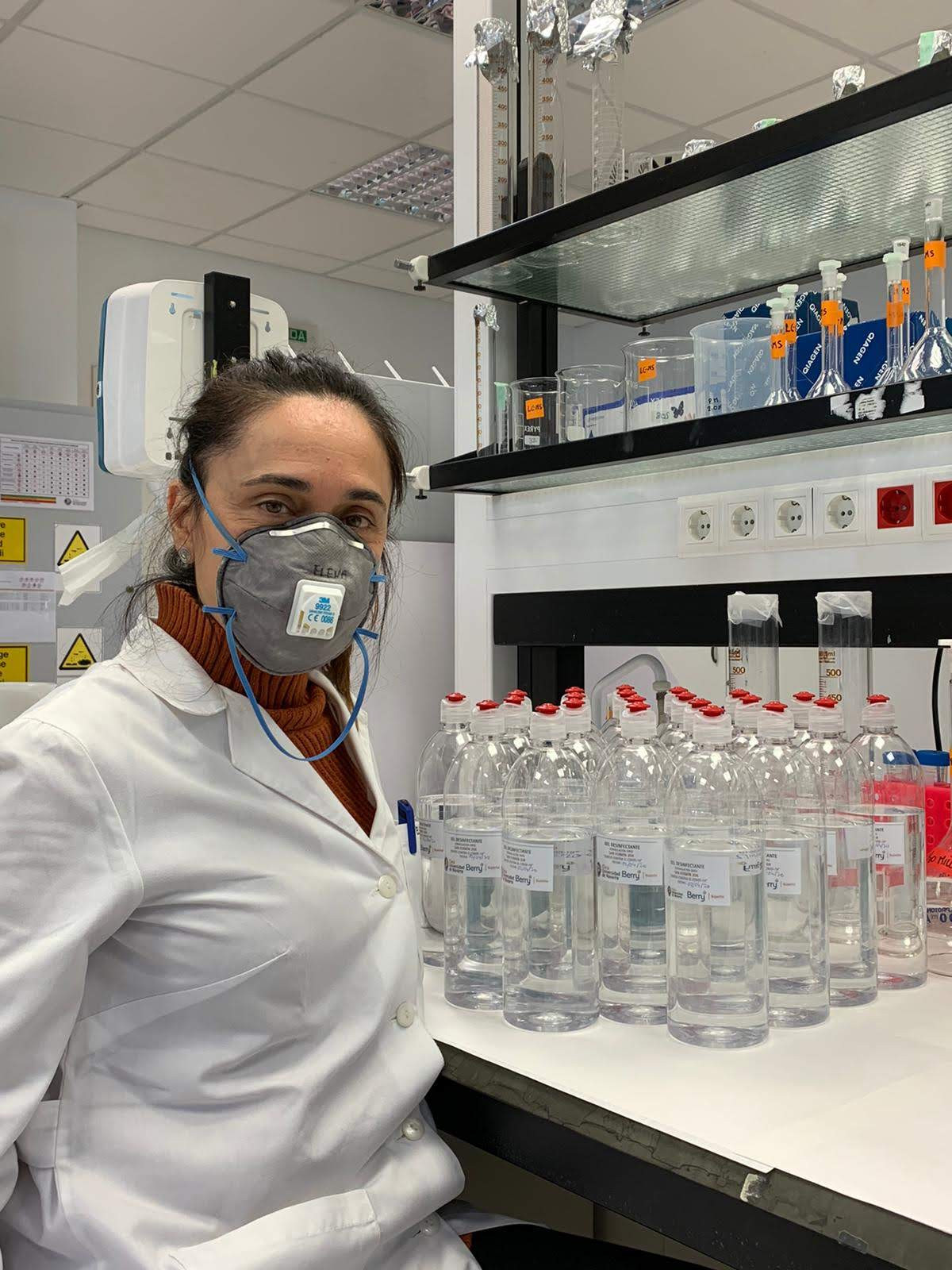 Elena Saez
RECOGNITION AND SUPPORT FOR ELDERLY PEOPLE
Students and professors have seen in recent times how technology enables the development of new forms of voluntary activity. Raquel Suescun, a Fourth Year student on the Double Degree in Mechanical Engineering and Industrial Design at TECNUN School of Engineering, performed a concert via the online platform of Google Meet which was broadcast to a number of retirement homes and centers for those with special needs. "It's a way of saying thanks, for the strength with which they're facing this crisis. It's also a way of thanking the healthcare professionals in those settings for all their hard work every day." This initiative started on the San Sebastian campus in the middle of April, in conjunction with Matia Fundazioa (a charity that provides support to elderly people and dependent persons), Paliativos Sin Fronteras (an NGO which provides support for those in need of palliative care) and Adinkide (an NGO which provides support to elderly people living alone in their homes); every week, people could go online to enjoy a variety of activities including concerts, magic shows, and drawing or theater workshops.
Iñaki Yarza, a researcher at CEIT Center for Technical Studies and Research, leads a project that enables older people and their families to video call one another without the need for an intermediary. The "Remote Video Calls" project was set up by CEIT with the support of Matia Fundazioa and MásMóvil, and now involves the participation of volunteer students from Tantaka-TECNUN. Thanks to this app, nine families from the Lamorous Center can meet virtually three times a week. "The digital divide and the very limited time available to healthcare workers were two major barriers to quality communication between elderly people and their families".
A SUBJECT THAT CHANGES ONE'S PERSPECTIVE
Changing one's perspective and seeing the other as valuable in a world where they can realize their potential is the cornerstone of inclusion and the key objective of Society and Inclusion, a subject taught for the first time this academic year by the Core Curriculum Institute at the University of Navarra. 38 students from the Schools of Communication, Law and Architecture took the subject. "The experience was very positive. It was a real challenge to develop a subject that has well-grounded content and, at the same time, the capacity to transform outlooks and attitudes, at least a little: to see the other as valuable and deserving of a world where they can realize their full potential," says Professor Mikel Ostiz, a researcher at the Institute for Culture and Society (ICS), an engineer and philosopher with a doctorate in Education.

Among other issues, the subject aims to reflect in practical ways on disability and inclusion, to foster empathy towards others, and to promote a commitment to building a more inclusive world, which facilitates employment opportunities for people with disabilities. As part of the subject, students heard various testimonies including from a person with bipolar disorder, from a father of a child with a number of disabilities, and from an astrophysicist who is visually impaired. They finished the subject with a final project: to organize an event that raises awareness with regard to inclusion. In conjunction with the Music without Borders association, the students organized a concert in February 2020 featuring Disney characters.