International Framework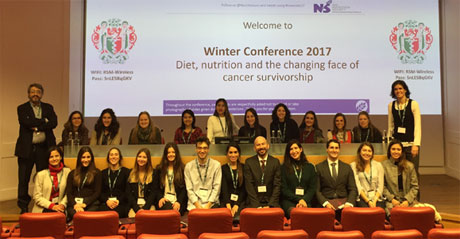 Desde sus inicios, este Programa ha tenido una clara vocación internacional. Las experiencias y la interrelación de sus alumnos con alumnos y profesionales de otros países ha sido, y es, uno de sus principales valores. Actualmente, este elemento de internacionalización se pone de manifiesto, principalmente, a través de:
International Meetings
Trabajo Fin de Máster
Los alumnos que lo deseen tienen la posibilidad de realizar su TFM en una universidad internacional.
Ranked no. 1 by El Mundo for graduate education in the field

More than 40% of students are international

60% of Master's Thesis Projects are presented in English.