International Foundation Program
Why start the IFP in January?
Transition to the Spanish university system.

Discover and adapt to the culture of Spain, specifically, Pamplona.

Take university classes in your area of interest.

Take university classes to discover what degree program is best for you.

Perfect your academic Spanish written and oral skills (if necessary).

Join an international, academically curious group of fellow students.
When?
January through May (fits perfectly with the austral calendar).
Where?
University of Navarra, Pamplona campus.
How?
Contact the delegate in your country.

Apply online at MyUNAV.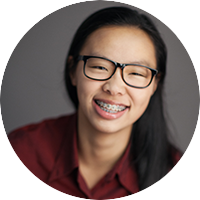 Shiyu Anna Hu- Shanghai, China. (IFP Second Semester (Spring) 2018, IFP First Semester (Fall) 2018)
Attending the IFP program has been a perfect transition from my high school to college life. The amount of support from the program and the personal connections I could build with IFP and other undergrad students have been beyond my imagination. Learning Spanish in the program has made me feel safe and comfortable. Moreover, having the freedom to choose subjects from all degrees, I was able to have a clearer idea of my further undergraduate studies.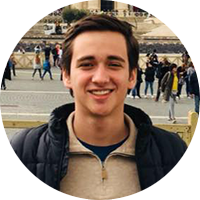 Diego Roca- Santa Cruz, Bolivia. (IFP Segundo Semestre 2018, Grado Economía 2018-2022)
Este año he realizado el International Foundation Program (IFP). Considero que en mi caso el IFP ha sido productivo porque he podido cursar asignaturas del grado en economía que voy a comenzar en septiembre, obteniendo un adelanto en mi carrera y una noción más clara de lo que es. Estoy seguro que estos 4 meses y medio me servirán mucho como experiencia para comenzar el grado con mayores conocimientos de la carrera, de la forma de estudio y de la vida universitaria en general.