Portada_Foto_DobleADEyDer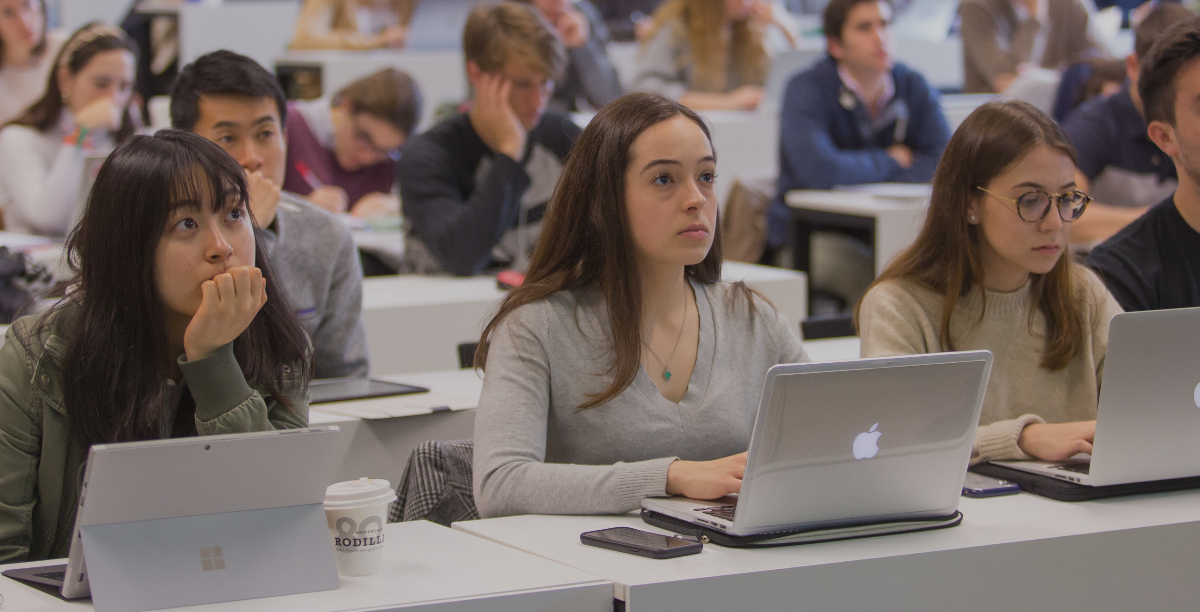 Doble Grado en ADE y Derecho/ Double Degree in Economics and Law (Bilingual)
The world of institutions and public management implies having a deep knowledge of economic issues but also of the legal aspects of the relationships between individuals, institutions and countries. The School of Economics and Business offers the possibility of taking a double degree in Business and Law at the same time, which means obtaining two official degrees.
This double degree involves obtaining a:
What will you learn?
You will obtain the two complete degrees in Management and Law.

The degree in Management will give you a complete vision of the world of business management, from accounting to finance or strategic decisions.

The Law degree will give you the training related to the legal system that structures the relationships between people, companies or institutions.

Finally, you will have a very broad vision of the world of Legal and Social Sciences that provide a high level of understanding of social reality.
You will be able to work in...
Sectors where there are synergies between the legal and economic areas:
Large law firms

Finance and Tax

Investment and Corporate Banking

Public and Private Institutions
PlandeEstudios_Titulo_Asignaturas
DISCOVER THE SUBJECTS YOU WILL STUDY
Asignaturas_DobleGradoCastellano
Doble Grado en Administración y Derecho
Asignaturas_DobleGradoBilingüe
Dual Degree Business and Law (Bilingual)