Scholarships and financial aid
The Student Aid Office offers all students information and counseling concerning scholarships and financial aid, along with other ways of financing their university studies. The University of Navarra offers this service to ensure that financial reasons do not prevent anyone with the capacity to pursue a university education from completing an undergraduate or graduate degree.
Students at the University of Navarra may take advantage of government scholarships, as well as those offered by the University itself.
Un Campus para descubrir, desde casa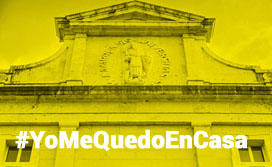 Solicita información sobre nuestros grados, sobre la admisión, haz un tour virtual por la Universidad...
Visítanos
General contact:
Campus Universitario 31009 Pamplona España 948 42 56 00 Ext.802936
mbobadilla@unav.es