estudios_programa_de_practicas_texto
Internship Program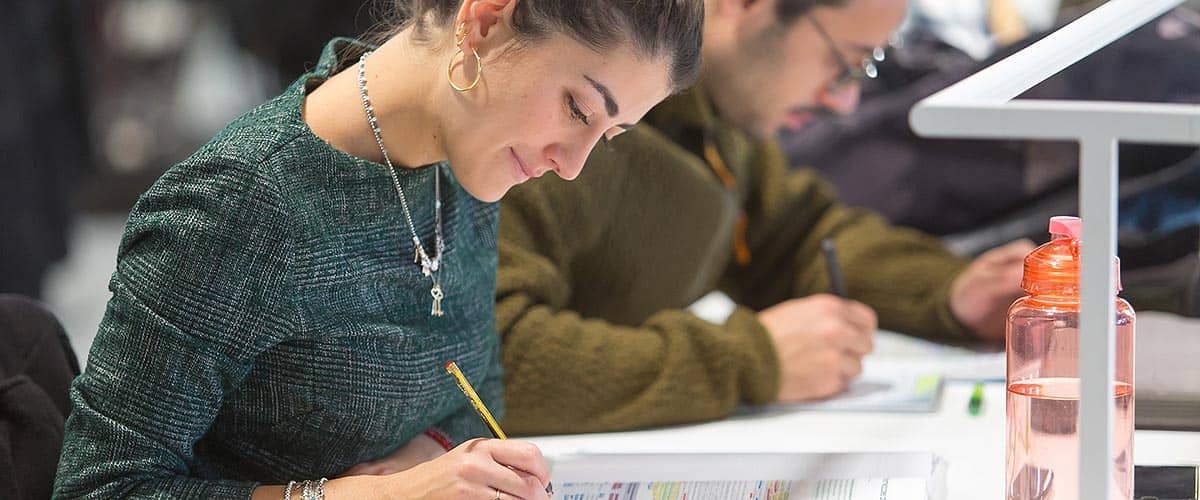 This internship program aims to enhance you Spanish communication skills and give you a hands-on workplace experience. We offer internships in different fields, each designed to fit your academic and career goals. With this internship program, you can decide whether you would prefer to work full time, or part-time while also enrolling in classes at Universidad de Navarra. This internship can help you gain insight on how businesses function outside of your home country, resulting in international experience very important in today's globally connected world.
For reasons of health and safety the internship program is also offered online.
Why should you do an internship abroad?
Strengthen your competency in the Spanish language

Gain firsthand experience in your field of study

Immerse yourself in Spanish culture

Develop academic and career goals

Gain insight on how businesses function in another country
estudios_programa_de_practicas_testimonios
"My time at the ILCE internship has been great. I've been able to use and practice my Spanish daily with native Spanish speakers, learn new vocabulary, and gain knowledge and experience on subjects that I didn't know beforehand. Overall this has been a great experience because of all of the skills and knowledge that I have acquired during my time here, which I will undoubtedly be able to utilize in the future in the working world. My Spanish has improved immensely and the experience that I've gotten here has been priceless and irreplaceable."

Alex Towell, Central Michigan University, USA



"My time interning with ILCE was incredible. I was given the opportunity use my Spanish in a work environment, allowing me to enhance my fluency in the language and become much more comfortable talking to native Spanish speakers. I also gained work experience that can be transferred over to a career after graduation. Being a Spanish and International Business Major, this internship was very beneficial as it helped prepare me to work with people from different cultures, teaching me to be more open-minded to different ways of doing things. I would highly recommend interning abroad to any student who is even considering entering a career field with the potential to be working with people from other countries."

Josh Ecker, Central Michigan University, USA
estudios_programa_de_practicas_desplegable