Overview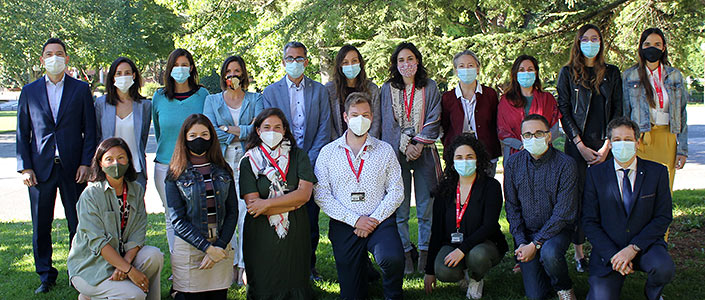 ILCE is an international research institute for teaching, testing, and learning of Spanish language and culture at School of Humanities and Social Sciences Universidad de Navarra (Spain).
ILCE conducts research in the field of Spanish Second Language Learning and Teaching to bring sound pedagogical practices to the classroom, innovative programs and courses, and unique learning experiences in all projects and partnerships.
ILCE has been offering Spanish language, culture, literature, and history courses for international students and designing custom language and culture programs for universities around the world since 1967.
ILCE is an official testing site for Instituto Cervantes. Students may take the Diploma of Spanish as a Foreign Language (DELE) exam (Degree in Spanish as a Foreign Language) to officially certify their proficiency in Spanish.
| | |
| --- | --- |
| ILCE Universidad de Navarra is an associate institution of APUNE (Asociación de Programas Universitarios Norteamericanos en España, founded in 1968) sinde February 22nd, 2018. | |