presentacion_titulo_conocenos
ILCE is an international research institute for teaching, testing, and learning of Spanish language and culture at School of Humanities and Social Sciences Universidad de Navarra (Spain).
ILCE conducts research in the field of Spanish Second Language Learning and Teaching to bring sound pedagogical practices to the classroom, innovative programs and courses, and unique learning experiences in all projects and partnerships.
ILCE has been offering Spanish language, culture, literature, and history courses for international students and designing custom language and culture programs for universities around the world since 1967.
ILCE is an official testing site for Instituto Cervantes. Students may take the Diploma of Spanish as a Foreign Language (DELE) exam (Degree in Spanish as a Foreign Language) to officially certify their proficiency in Spanish.
ILCE Universidad de Navarra is an associate institution of APUNE (Asociación de Programas Universitarios Norteamericanos en España, founded in 1968) sinde February 22nd, 2018.
presentacion_desplegables_UN_historia_mision_vision
ILCE Statement of Core Values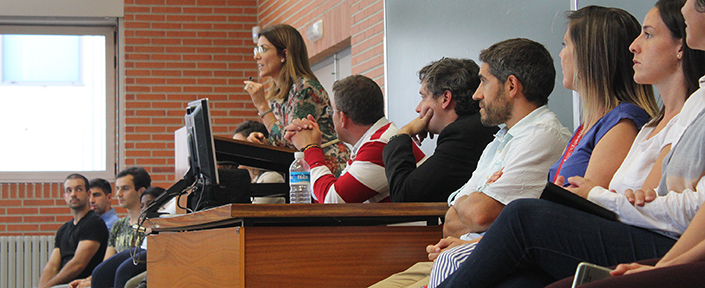 ILCE's mission as an international research center at Universidad de Navarra focuses on fostering innovative best practices for the teaching, assessment, and learning of Spanish as a second language.

ILCE studies, analyzes, develops, and promotes sound classroom pedagogies, coherent assessment tools, and expert curricular innovation related to Spanish Language and Culture courses.

ILCE supports innovation through focused research on Spanish teaching and learning by international research teams constituted by academics (faculty and graduate students) and community experts who aim to inform both the public and private sectors. These international teams also provide possibilities for scholars, graduate, and undergraduate students to develop their expertise and open up career opportunities.

ILCE strives to promote the common good, foster mutual understanding, collaboration, and empathy in multilingual communities around the world through the teaching and learning of Spanish.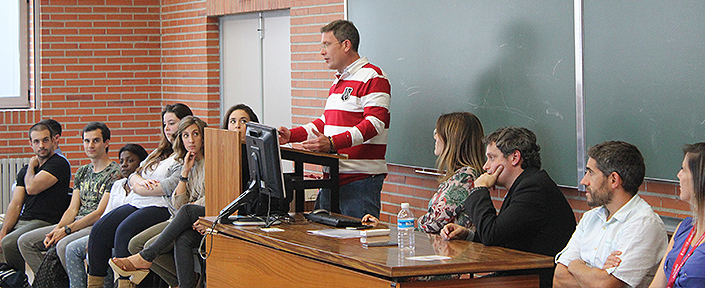 "Inspire researchers, learners, and teachers of Spanish around the globe through innovative teaching, testing, and research practices"
To establish ILCE as:

A meaningful global interlocutor, rich resource, and able partner for innovative research that promotes the common good in the teaching and assessment of Spanish

A relevant definer of international research agendas to promote best practices in the teaching and testing of Spanish Language and Culture

A international pedagogical resource for practitioners in the field of Spanish Second Language Learning, Teaching, and Testing around the world

A center that provides national and international scholars and students at all levels with opportunities to develop expertise that respond to pressing social needs and job market realities
presentacion_enlaces_conoce
presentacion_titulo_visita_virtual
presentacion_visita_iframe