08 / 04 / 2022
Our work in collaboration with Merck & Co: "A physiologically-based pharmacokinetic/pharmacodynamic framework to support clinical development of V937, a novel oncolytic virus" has been selected as an oral presentation at the upcoming PAGE annual meeting in Ljubliana.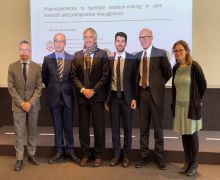 04/03/2022
Our PhD student Nicolás Marco Ariño has defended his thesis entitled "Pharmacometris to facilitate decision-making in pain research and perioperative management". This work has been done under the supervision of Prof. Iñaki F. Trocóniz.
01 / 03 / 2022
Our colleague Zinnia Parra-Guillén has been elected as new member of the PAGE Scientific Organizing Committee.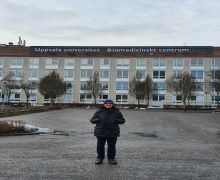 17/01/2022
Our former PhD student Diego Vera Yunca has started their post-doc research at the Department of Pharmacy of the Uppsala University (UU), Sweden, under the supervision of Prof. Lena Friberg.