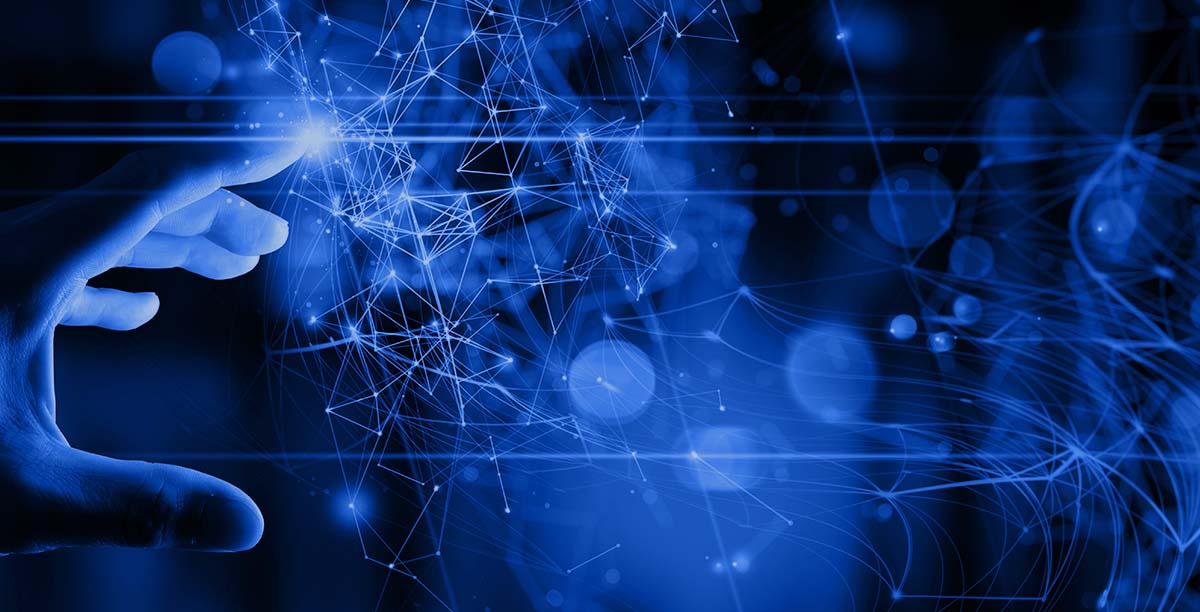 Discount for early payment: 200€ until April 01, 2022
D. THEORY & PRAXIS
Digital Design Destiny Direction
Babson Venue
June 9-10, 2022
What does a digital future mean?
Digital transformation is a way of structuring personal, economic and social actions by using digital communication and media infrastructures. It is not only the process of moving from the analogic to the digital, but it is also a new way of shaping the social reality in which many hybridizations between the digital and the physical take place.
The digital is not only transforming the ways we work, but also the ways we live and our interactions with other people, with machines, and with the natural world.
Implementing the digital paradigm shift requires design ways of working. Design represents both a holistic and eclectic approach to the interaction between the subject and the object.
In the words of German philosopher Immanuel Kant: "the only reason for an object to exist resides in the emotional engagement between the subject and the object". It encompasses both the ambience and the intrinsic attributes embedded in the object. The aesthetics transcends the sole functionality of an object.
This call for papers is an opportunity to think about the destiny and direction of our societies, and henceforth to guide the theory and practice of this new technological, social and political challenge.
home_ponentes_confirmados
Confirmed Plenary Speakers
Alejandro Ruelas-Gossi
Clinical Professor at the
School of Business Administration
University of Navarra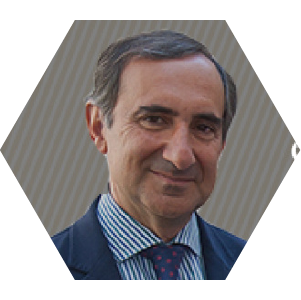 Jaume Aurell
Professor of Medieval History
University of Navarra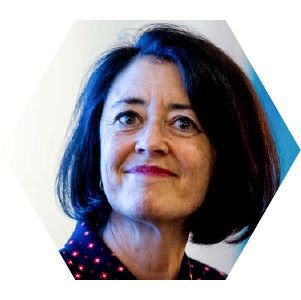 Montserrat Herrero
Professor of Political Philosophy
University of Navarra
| | |
| --- | --- |
| | We call scholars and practitioners to send an abstract of no more than 500 words on one topic or case study related to the described topic to mherrero@unav.es. |
| | Final papers should not have more than 10,000 words, including bibliography. |
| | The presentation of the papers should not exceed 20 minutes. |
Deadline of abstracts: March 1, 2022.

Participation fee: 300€.
Discount for early payment (until april 01): 200€.

If you have any questions or suggestions regarding the conference, please contact Montserrat Herrero (mherrero@unav.es). More information

Location Details: 1200 Brickell Avenue #300. Miami, FL
9 JUNE 2022
9:30

Opening Remarks

Ricardo Martí-Fluxa. Presidente del Instituto Empresa y Humanismo
Alejandro Ruelas-Gossi, Jaume Aurell, Montserrat Herrero. Comité organizador.

---

10:00

Plenary Lecture I: Crafting The Uknown


Alejandro Ruelas-Gossi (Universidad de Navarra)

---

11:00

PAUSE

---

11.30

Current Developments in Digital Business

Francisco Javier Garzón Morales (Trade and Financial Adviser. Trade Comission in Miami
Embassy of Spain in the United States)

---

11:45

Roundtable: The Future of Digital Currency and Digital Payments

Chair: Lucía Lavalle
JP Morgan Wealth Management Analyst

Gabriel Angeloro (Integration Manager. Digital Platforms. Citigroup)
Sushil Malhotra (Managing Director and Partner. Head of payments practice. Boston Consulting Group)
Antonio Moreno (Professor. Director of the Master of Economics and Finance. University of Navarra)

---

13:30

LUNCH TIME

---

Panel I: Crafting The Unknown.

Chair: Alejandro Ruelas-Gossi (Universidad de Navarra)

---

14:30

Orchestration: a Strategy in the Digital Age to Reduce Inequality.

Sophie Meza van Strahlen (MGCO Universidad de Navarra)

---

15:00

Co-create future. Towards an active, Bold and Agile Work of the Board of Directors, even with the Pain of Self-disruption.

Rafael Gómez Nava (IPADE, Mexico)

---

15:30

"El propósito corporativo, clave para el futuro sostenible de las organizaciones".

Monica Vázquez. General Manager ABANCA USA.

---

Panel II: AI and the Future of Work

Chair: Jaume Aurell (Universidad de Navarra)

---

16.00

The Promise of the Future of Work to Put People First.

Robert de Simone (Senior Consultant at Gallup. Washington DC-Baltimore)

---

16.30

Skills needed for the Future of Work: an Approach from Colombia

Michael Jones (University of Cincinnati, Cincinnati, Ohio, USA)
Sandra Idrovo-Carlier and Alfredo J. Rodríguez (INALDE Business School, University of La Sabana, Chia, Colombia)

---

17.00

Ocio y negocio en la transformación digital

Blanca Reguant. (Liceu Politecnic y Colaboradora de investigación Grup de Recerca Història, Arquitectura i Disseny. (Universitat Internacional de Catalunya)

---

17:30

PAUSE

---

18:00

Plenary Lecture II: What is Reality?


Montserrat Herrero (Universidad de Navarra)

---
10 JUNE 2022
9:30

Plenary Lecture III. The Narrative of Disruption


Jaume Aurell (Universidad de Navarra)

---

10:30

PAUSE

---

Panel III Humanism and Digital Transformation I

Chair: Montserrat Herrero (Universidad de Navarra)

---

11.00

Balance crítico sobre las posibilidades emancipadoras del desarrollo tecnológico desde la perspectiva de la teoría crítica

Cecilia Coronado (Subdirectora del Instituto de Humanidades Universidad Panamericana)

---

11.30

Moral Approaches to AI: Missing power and marginalized stakeholders

Carolina Villegas-Galaviz (Universidad Pontificia Comillas, ICADE / University of Notre Dame)
Kirsten Martin (University of Notre Dame)

---

12:00

Digital Art as a Laboratory of Social Transformation

Raquel Cascales (Universidad de Navarra/Research Fellow at Columbia University)

---

Panel IV: Humanism and Digital Transformation II

Chair: Jaume Aurell (Universidad de Navarra)

---

12.30

Strange bedfellows? The humanities thriving in the digital age

José Manuel Cerda (Universidad de los Andes/Universidad del Desarrollo de Chile)

---

13:00

Humanistic Marketing for Quality of Life and Sustainability

Reynaldo Rivera (Universidad Austral, InterMedia Social Innovation)

---

13:30

El papel de la transparencia en el combate a la corrupción

Catalino Mendoza (Instituto Nacional de Transparencia, Acceso a la Información y Protección
de Datos Personales (INAI), México

---

14:00

LUNCH TIME

---

Panel V: Digital Transformation and Communication

Chair: Carolina Lanao (CFO Supercable ALK International)

---

15:00

Digital media in Chile: Influence of the Editor and the Audience in the Editorial Meeting.

Francisca Greene (Universidad de los Andes de Chile).

---

15:30

Media Reform in the Digital Era: Lessons from the Political Pendulum in Ecuador.

Juan Francisco Rumbea (Escuela Superior Politécnica del Litoral. Facultad de Ciencias Sociales y Humanísticas. Ecuador).

---

16:00

PAUSE

---

16.30

Round Table: Wrapping up the Unknown


Chair: Alejandro Ruelas-Gossi

Luis Arjona, Managing Director, Boston Consulting Group (BGC)
Luis Hernández, Senior Executive VicePresident, CEMEX

---

18.00

Encuentro virtual graduados IEH

---
home_tit_topic_suggestion