carrusel-about-the-project
Women for Science and Technology is an initiative of a group of women in scientific, technological or medical careers (STEM), involved either in academia or research, with years of experience which they are looking to share with younger women. This program aims to foster the professional excellence of women in these areas, through programs and activities that provide support and skills in the following areas:
· Leadership
· Critical thinking
· Communication skills
· Intercultural and international skills
· Work and family balance
· Cooperative work and networking
The activities and programs also provide a holistic view of science, taking into account social, environmental and ethical issues, as well as an international perspective.
The Project is aimed to benefit female Under-Graduate and Post-Graduate, Master and PhD students of medical, scientific, or technological careers of any university and/or country.
Once in the group, you can participate actively or passively. If you choose to actively collaborate you can do so on social networks or in activities, helping with the creation of content or preparing activities for children among other things. If you decide to participate passively, you will receive information about all our activities and seminars
Contact
Dr. Miriam Latorre
Manager
School of Sciences
mlatorre@unav.es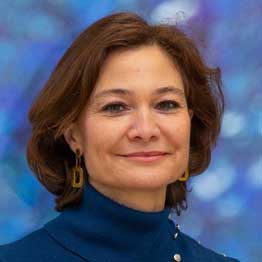 C/ Irunlarrea, 1
31008 Pamplona, España
+34 948 425600
Ext. 806250
Contact